The best electric shavers provide a quick, close shave. Electric razors include a razor head that follows the contours of the face to protect the skin from nicks and cuts. They make fast work of facial hair and offer a comfortable shave at home or on the road.
You've got some decisions to make, like whether you want a foil or rotary shaver, corded or cordless, and whether you need extra features like a beard trimmer. Electric razors can save money in the long run, but they need to be regularly cleaned and maintained. And, like manual razors, the blades need to be replaced before they get dull. We reviewed six of the top picks on the market and included a shopping guide to give you the basic information you need to make the best choice for your grooming needs.
6 Best Electric Razors of 2023
Best Electric Razor Overall: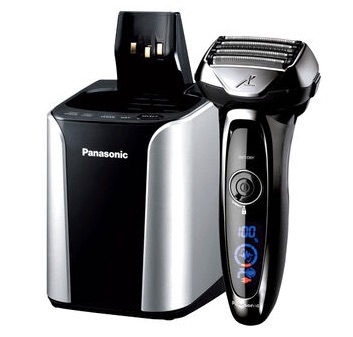 The Arc5's five blades, sensor technology, and automatic cleaning station set it apart from the competition. Five blades set at a 30-degree angle offer the ultimate in close shaves. A multiplex pivoting head moves smoothly across the contours of the face for a clean shave without irritating the skin.
$199 from Shop.Panasonic.com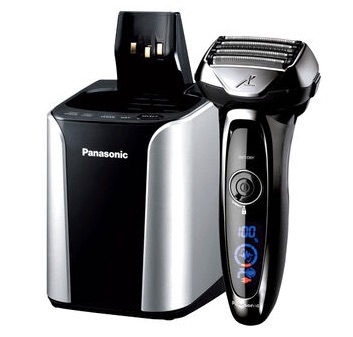 Best Electric Razor Overall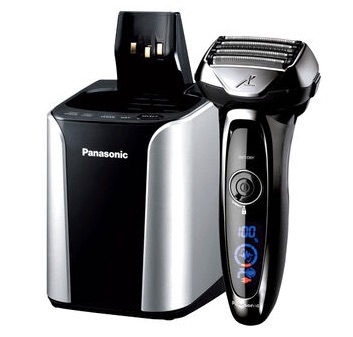 Best Electric Razor Overall:
5 blades for a closer shave
Built-in sensor adjusts cutting power based on beard density
Pivoting head follows face contours
$199 from Shop.Panasonic.com
The Panasonic Arc5 Electric Razor contains high-tech shaving power in a relatively lightweight package. Five blades set at a 30° angle provide an exceptionally close shave. They're monitored by a built-in sensing system that adjusts the cutting power based on beard density, reducing skin irritation in the process.
The blades attach to a pivoting head that follows the contours of the face and chin. Each flexible foil further contours to the shape of your face. The Arc5 works as a wet or dry razor, providing extra versatility.
You have the option of buying it with the charge station alone or with an automatic cleaning system that provides easy maintenance while saving you time. The overall performance of this model offers a gentler shave with excellent results.
Tip: Move rotary blades in a circular motion to capture short hairs. Move the blades of a foil razor in an up and down motion to take full advantage of the horizontal blades.
Best Electric Razor for Trimming and Styling
Best Electric Razor for Trimming and Styling:
Includes 3 stubble combs of different lengths for precise trimming
Dual-sided blades shave in either direction
Water-resistant design for use in the shower
$34.95 from Usa.Philips.com
The OneBlade's compact size and 45-minute battery life provide excellent trimming and styling from almost anywhere. Each OneBlade comes with three stubble combs – 1, 3, and 5 mm lengths. That takes the guesswork out of trimming, so you spend less time in front of the mirror.
Dual-sided blades let you work in either direction, so you can get a close shave even if you have curly hair. The OneBlade works as a travel razor, too, because it's lightweight and compact. Just make sure to charge it for eight hours for a full charge before heading out on your trip.
Tip: With a traditional razor, you shave with the grain to avoid razor burn. However, with an electric model, the razor moves against the grain for a closer shave. You can also help by pulling the skin tight as the razor moves across the skin.
Best Lightweight Electric Razor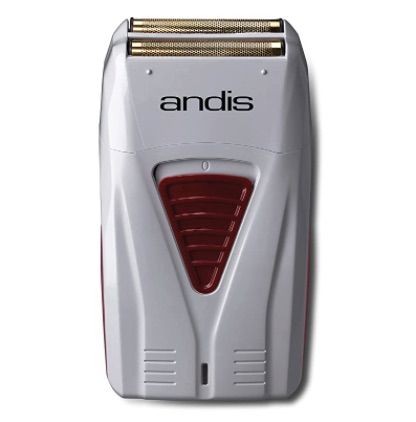 Best Lightweight Electric Razor:
Small, compact size for better portability
Foil heads made of hypoallergenic titanium with octagonal cutouts for better feed
Two independent drive shafts to improve precision and performance
$52.24 from Amazon.com
The Andis 17150 targets men with sensitive skin, giving them the closest shave without irritation. Dual, independent drive shafts power the blades in a flexible head that's perfect for a full shave or trimming. They make close contact with the skin but don't tug or pull.
The rechargeable lithium-ion battery holds 80 minutes' worth of power, providing plenty of time for several shaves before it needs to recharge. This model's blade system is also designed for fade-style haircuts, giving you extra styling options.
Tip: The surface of the blades quickly gets hot with some razors. To make sure you don't burn your skin, start with the most sensitive skin first, which is usually the neck. After that, move your way to less sensitive areas of the face.
Best Razor for Sensitive Skin
Best Razor for Sensitive Skin:
Pressure-sensitive blades for gentler shaves
Micro comb technology catches more hairs, reducing shaving time
Extra-large precision trimmer shapes and styles sideburns and beards
$59.97 from Amazon.com
This Braun foil shaver combines technologies to capture as many hairs as possible, even if they are coming from different directions. A micro comb technology at the center of the foils pushes hairs from all directions into the blades without tugging on the skin. Pressure-sensitive blades bend and flex with facial contours to further protect sensitive areas. It comes with a trimming head that lets you shape and style as needed.
You can do either a wet or dry shave with this model. No matter which you choose, the Series 3 ProSkin's waterproof exterior makes it easy to manage when using or cleaning it. Finally, this model runs for an hour and forty-five minutes on a single charge, but you only need a five-minute charge for enough juice for one shave. Plus, an LED display indicates the battery level, so you know when it's time to charge the battery.
Best Rotary Electric Razor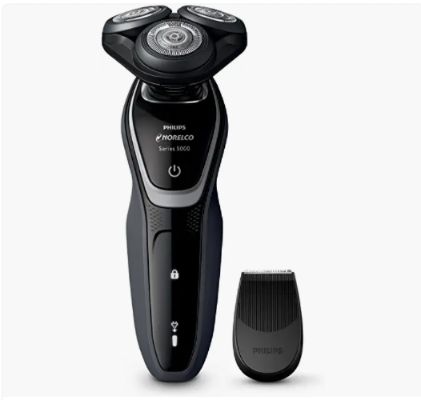 Best Rotary Electric Razor:
Rotary blades raise and cut to reach flat-lying hairs
Flexing heads move in 5 directions
Includes click-on trimmer
$79.95 from Usa.Philips.com
This rotary model features three blades with a lift and cut technology that targets unruly facial hair like curly, flat-lying, and longer hair. The 5100's lift and cut technology provides a close cut and smoother shave. Each of the three rotary heads independently moves in five directions to better contour to the face and jawline. This model works wet or dry and with or without shaving cream or gel.
A click-on trimmer can manage sideburns, mustaches, and basic styling needs. It only takes 65 minutes to fully charge, and that charge lasts a full 40 minutes. This model also features easy cleaning with a rotary head that pops open for rinsing under plain tap water.
Tip: The Philips Norelco 5100 Shaver comes with a two-year warranty.
Best Electric Razor for Women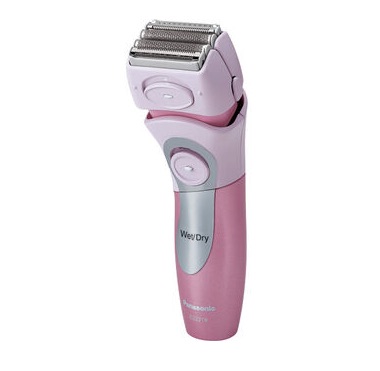 Best Electric Razor for Women:
For wet/dry use
Pivoting head moves across the body's contours
Includes pop-up trimmer and adjustable shaver attachment
$29.99 from Shop.Panasonic.com
Electric razors and shavers aren't as popular with women, but Panasonic's model offers a series of features that make shaving sensitive areas easier. This model works wet or dry and with or without shaving gel or cream. Two extra thin, flexible foils cover the four independently floating blades. They're made of hypoallergenic stainless steel for a gentle touch on sensitive skin.
The head's pivoting action moves along the body's contours without nicking or irritating the skin. This model also includes a pop-up trimmer for those hard-to-reach places and a shaver attachment to manage stray hairs or do touch-ups in sensitive areas.
Tip: Pressing too hard with an electric razor, rotary or foil, can irritate the skin and reduce the effectiveness of the razor. It takes a gentle and sometimes practiced hand to get a close shave without irritating the surface of the skin. Be gentle until you get the hang of it.
Common Types of Electric Shavers and Razors
Rotary
Foil
Rotary shavers have three or four circular blades. As the blades spin in a circular motion, they cut facial hair. Typically, the blades are on pivoting or flexing heads that move in multiple directions, which allows them to contour better to the face than foil razors. Generally speaking, rotary shavers are quieter than foil models and work well on thick and coarse hair.
However, they aren't without their problems. They don't offer as close of a shave as a foil model. And, they're not as precise because of their rounded heads. Finally, some models are more difficult to clean than a foil razor, but it depends on the design.
Foil shavers have a foil over oscillating blades that move back and forth to cut hairs at high speeds. Perforations in the surface of the foils bring the hair into the foil, so it can get cut by the blades. These models actually lift the hair before cutting for a close, smooth shave.
Powerful motors combined with the perforations in the foils help these models work on all types of hair, from curly and coarse to fine and thin.
What to Look for in an Electric Razor
| | |
| --- | --- |
| Ergonomics | Electric razors with an ergonomic handle design are easier to hold and maneuver as you shave the neck, under the chin, and around the curves of the jawline. Some models include contouring on a narrower handle while others feature a handle of uniform width from the blade to the end of the razor. If you're used to using a manual razor, a model with a smaller, contoured handle may feel more natural. However, it's often a matter of personal preference. |
| Wet or Dry Use  | Some razors can only be used wet or dry, while others offer both. In general, you save yourself time and money if the razor can be used both ways. |
| Cordless | Cordless designs allow you to travel with the razor without bringing along the charging station. Most good razors hold a charge for at least 40 to 60 minutes, which is enough time for several days worth of shaves. Models with a quick-charge option give the razor enough power for at least a single shave. Cordless models are also nice because the cord doesn't tangle as you shave. |
| Weight | Most electric razors aren't very heavy. However, if you use one while you travel, a lightweight model will cut down on weight and bulk in the suitcase. You may also want to look for a lightweight model if you have limited strength and mobility in your arm, hand, or wrist. |
| Ease of Maintenance | The shaving head and blades of both rotary and foil razors need to be cleaned regularly. With some models, it's as simple as popping off the head and running it under tap water. Others require the disassembly and reassembly of several pieces. Take a look at how it's cleaned before buying to make sure it won't be too burdensome to your morning routine. |
| Blade Speed | In general, the faster the blade speed, the closer the shave. You may notice that as a rechargeable battery starts to run out of power that the blades slow down, which can cause tugging and pulling that leaves behind razor bumps. Keep the shaver charged and blades sharp to protect yourself from uncomfortable irritation. |
| Accessories | Additional trimmers, cleaning brushes, and travel cases are the most common accessories. However, some models also include an automatic cleaning station. How and when you plan to use the shaver can help decide which accessories are worth a few extra dollars. Travel razors definitely need a case, but trimmers and cleaning brushes may not be necessities, depending on how you use the razor. |
| Warranty | Most electric razors come with at least a one-year warranty, and some include one that's at least five years. Warranties should cover any defect in manufacturing or craftsmanship. They may also cover specific parts like the motor or electrical cord. |
Wet or Dry Shaving?
The best electric razors can be used wet or dry. But you might not know why you would choose one over the other. Wet shaving, when you add water, softens the hair and allows for a closer shave. Some people choose to use shaving cream to further soften the hair and moisturize the skin.

Dry shaving doesn't require any water or shaving cream but doesn't cut as close to the skin.  However, it doesn't take as long, so if you're in a hurry or prolonged exposure to a razor irritates your skin, dry shaving is a good option. It's usually a matter of personal preference. If an electric razor can do both, you can try either way to find which you prefer.
Frequently Asked Questions
What's the difference between a razor and a shaver?
Technically, a razor refers to a safety razor, straight razor, or cartridge razor, and the term shaver generally means an electric razor. However, in practice, the term electric razor and electric shaver are used interchangeably, and that's how they were used for this review. Some people find they get a better shave with a safety razor, but a high-quality electric razor often works just as well and doesn't take nearly the time or precision. They're also less likely to leave nicks and cuts.
Do you need shaving cream for an electric razor?
You don't have to use shaving cream with most electric razors unless it specifically says so. The manufacturers of some wet shavers may recommend using shaving cream or gel to help the blades glide smoothly.
Are electric razors more economical than cartridge razors?
A high-quality electric razor that's well-maintained can last for years. They may cost more upfront, but over the life of the razor, you'll save money over a cartridge razor even if you factor in the cost of replacement foils. Most foils only need to be replaced once or twice a year. There are several quality electric models at an affordable price that provide a good shave. When you factor in the cost of replacement cartridges, a mid-priced electric model will still save money.
Final Advice
Style, lifestyle, and grooming routine and preferences are important factors in deciding on an electric razor. Long hair may not need the precision of a foil model, while someone who keeps a styled beard may prefer that precision. A high-quality electric razor can make grooming easier and faster. It can also provide better control over your appearance.