The technology businesses have access to today provides many communication options. VoIP or Voice over Internet Protocol is a modern alternative that goes beyond the functions of traditional landlines.
VoIP stands for "Voice over Internet Protocol" and is a way of using the Internet to make and receive phone calls.
Companies choose VoIP because of its amazing video conferencing, call recording, and faxing features. Plus so much more.
Voice over Internet Protocol is an affordable business phone system option that offers basic to additional features. This includes long-distance calls at a fraction of the cost, toll-free numbers, and higher quality calls features for better customer service.
Although the popularity of VoIP is steadily growing, it is not a new communication system. Over the years, its evolution has made way for the development of multiple business VoIP providers. Each comes with a unique set of basic plans and services, to advanced features.
If you are unfamiliar with VoIP technology, it can make finding the best VoIP provider challenging. Learning more about it is worth it, especially if you are a business owner.
Whether the VoIP services are to replace your traditional phone system at your large companies, small business, or home office, it is a valuable switch worth investing in.
Becoming familiar with the various plans of the top eight VoIP services for businesses in 2023 will help you communicate better with customers. With VoIP, you can start saving your company money this year and beyond.
VoIP Services at a Glance
To use VoIP, you need a minimal amount of hardware and software to connect to your new business phone system. You must have a working Internet connection, which requires a router and a modem.
This covers the hardware portion, next you must choose the best VoIP provider. VoIP examples include Facebook Messenger, Skype, Google Voice, and so on. But these, and ones similar, are mostly for personal use and are not well suited for business purposes.
To use VoIP for your small business or enterprise communications platform, you need a modern business phone system that includes a variety of features to help you seamlessly manage your operations. They often only require you to use the VoIP provider's app.
Top 8 VoIP Business Solutions of 2023
Here are the best virtual phone systems you should consider when looking to replace your business communications. Pick the one that will address your organization's needs.
Best Overall VoIP System: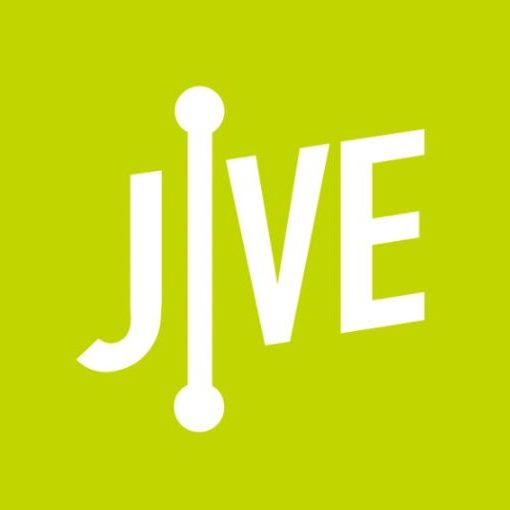 Jive Voice is a cloud-based VoIP phone system. The solution is user-friendly for both admins and business users. Each can easily connect to the VoIP system in several ways — via computer, mobile device, or desk-phone. It betters your business call quality.
Visit Jive Voice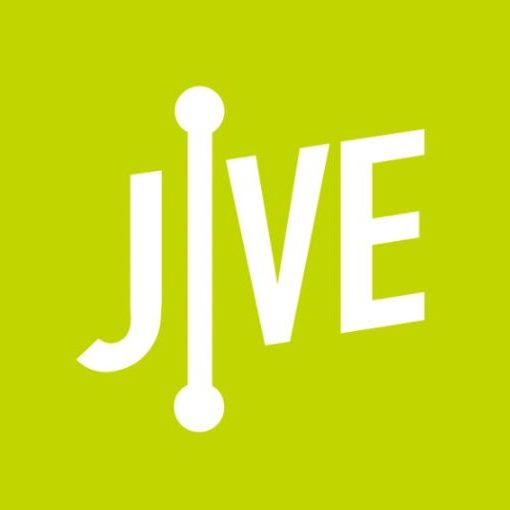 Best Overall VoIP System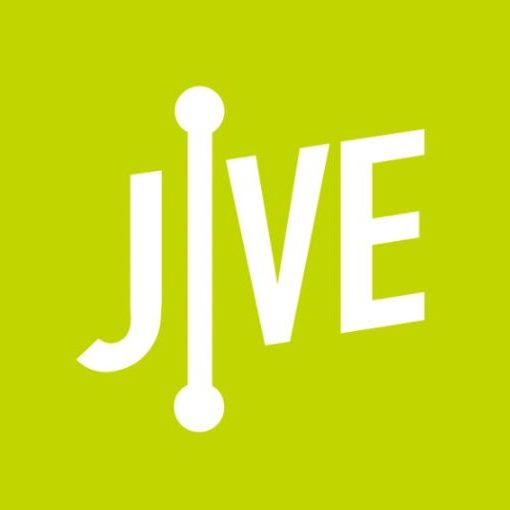 Best Overall VoIP System:
Starting Price: $19.95/month
Extra Costs: $0.00
Contract: None
Packages: 2 – Tiered packaging & pricing
Free Trial: Yes
Offers: Cancel anytime. The first month is free
Visit Jive Voice
Jive Communications Systems' customer base includes small business owners with a growing business that needs a scalable system. It is great for replacing traditional telephone lines with VoIP phones, providing more flexibility.
The business VoIP plan offers upgrades, plenty of essential features, and ease of use add-on
Best International VoIP Calling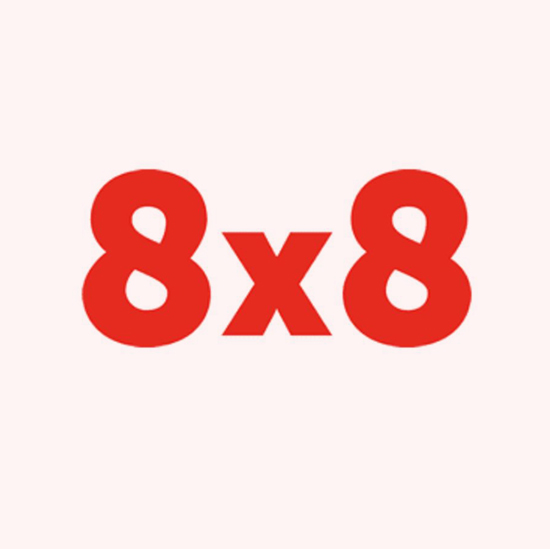 8×8 is a tiered business VoIP service that offers customers many top features. Each tier or 8×8 plan will have different functions, including business calls, team messaging, HD video conferencing, and screen sharing.
The communication system 8×8 has all the essential tools for unifying your small business operations.
Employees can efficiently work from home, or on-the-go with their mobile device, and remain a part of the conversation.
Everyone can take part, engage, and collaborate through the use of 8×8 business VoIP plans. 8×8's easy access and mobile compatibility will allow your business to generate new customers using a smoother process.
Your business can enjoy call features and omnichannel routing. It is an Internet phone system that offers employees the ability to engage with customers via chat, social media, text messages, and mobile phones.
There is no need for extra "stuff." You can perform all these tasks using only one platform.
Best VoIP for Midsize Businesses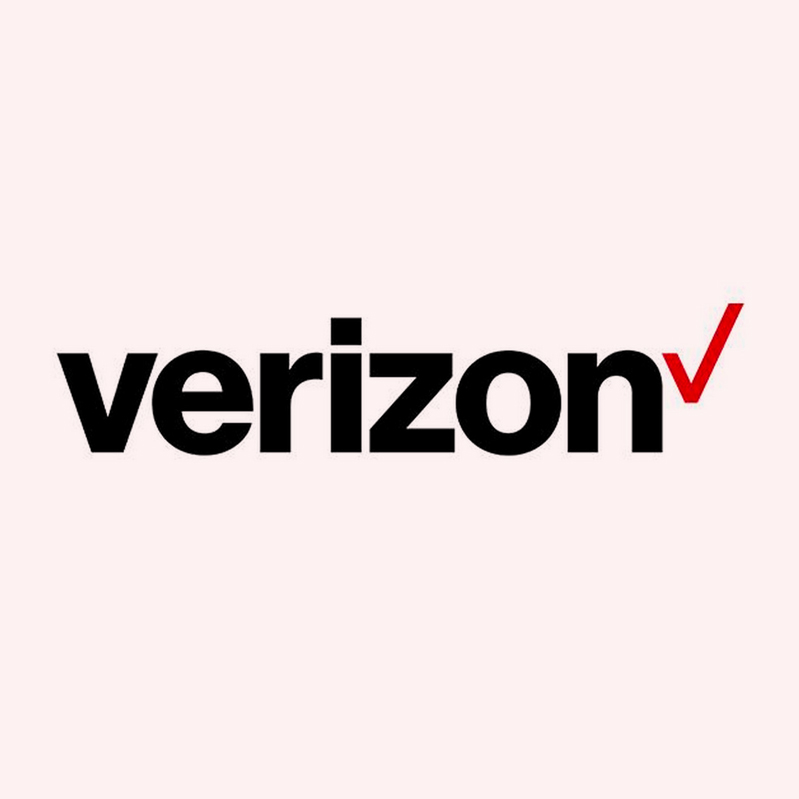 Best VoIP for Midsize Businesses:
Starting Price: $35/month
Extra Costs: Yes – Taxes, fees, & equipment charges
Contract: 1-Year
Packages: 3 Phone plans
Free Trial: No
Offers: No
Visit Verizon Business
Verizon is a low-cost VoIP phone system. It makes unifying your team members via mobile apps, desk-phone, or computer extremely easy.
Use its popular features to talk with employees and with customers. Verizon Digital Business VoIP system offers reliable business phone plans that promote loyalty and build trust. Helping your business reach success with the use of an IP network you already use.
With Verizon Digital, you can enjoy taking full advantage of over 30 important features that are not available with traditional phone lines.
Verizon Business Digital Voice is a hosting solution that allows your business to handle calls more efficiently.
Best VoIP for Mobile Businesses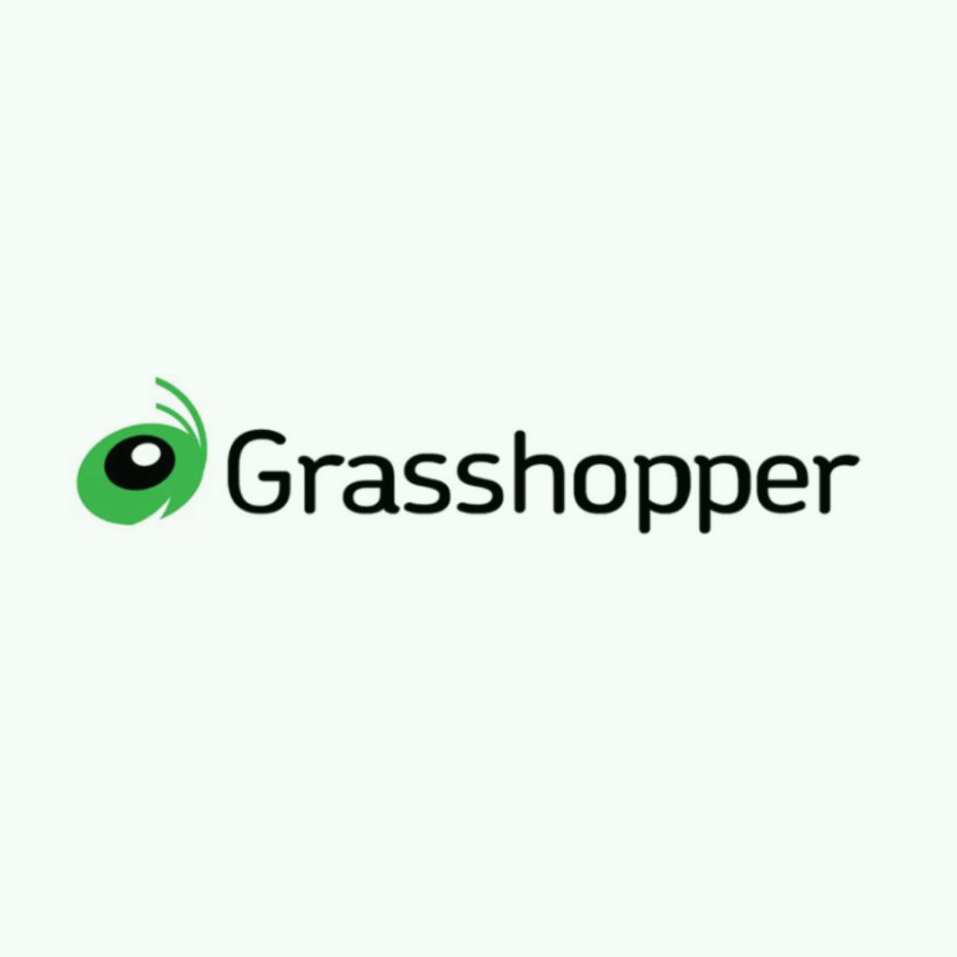 Best VoIP for Mobile Businesses:
Starting Price: $29/month
Extra Costs: $10/mo. For each added phone number
Contract: None
Packages: 3 – Solopreneur, Partnership, Small Team
Free Trial: 7-day free trial
Offers: $50 off the annual plan
Visit Grasshopper
Grasshopper allows you to switch from your current business phone system to a business VoIP service without losing your existing phone number. No need to reach out to contacts or customers, easily take your business number with you when you switch.
Grasshopper's free phone service lets you make outgoing and incoming calls without any hiccups. Employees can go from taking in-office calls to receiving calls anywhere with VoIP.
Your business can offer employees the ability to work remotely and from home, by simply taking your old phone system and replacing it with a cloud solution.
No longer do you have to worry about communication being in-office only. The location of your employees is no longer a barrier as VoIP goes where they go.
Make and receive calls on your smartphone using your business number. That way, when you step away from your desk and office-phone, you never have to miss a call again.
Best Budget VoIP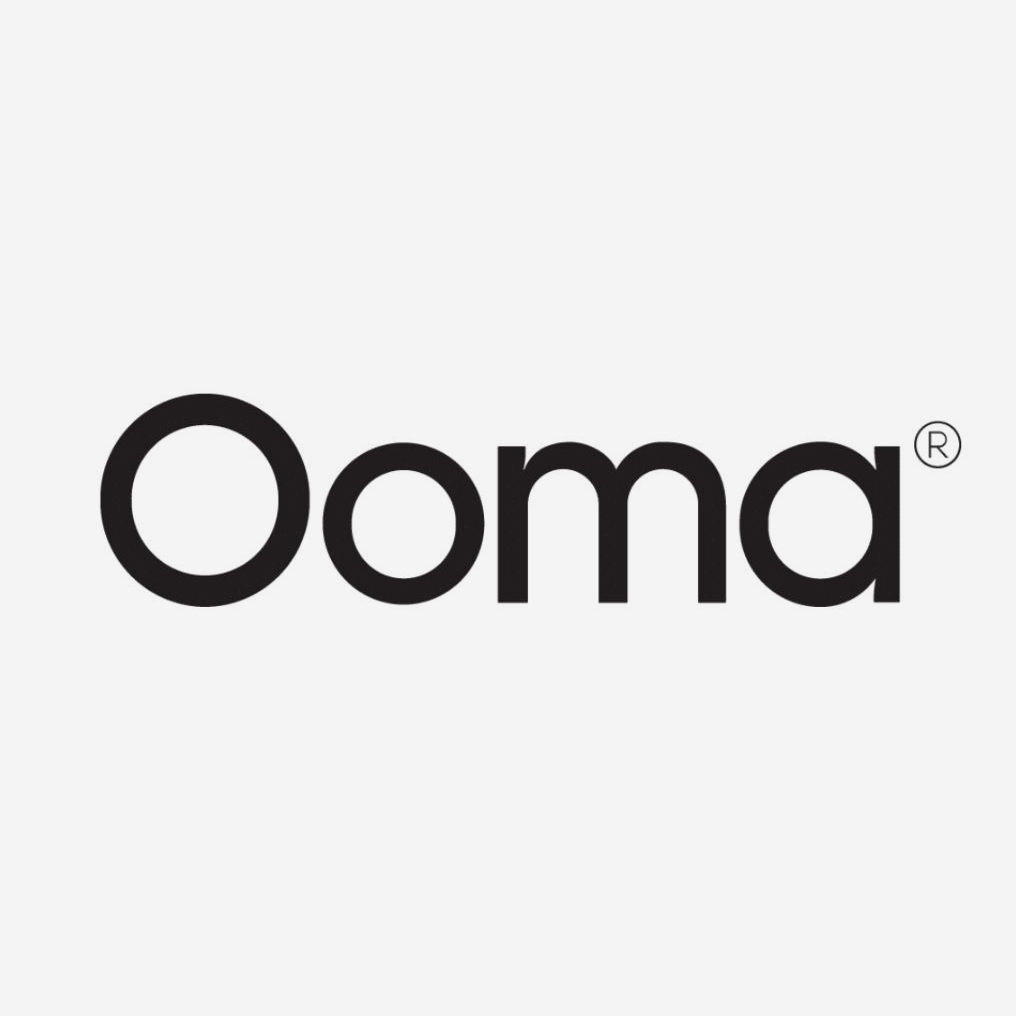 Best Budget VoIP:
Starting Price: $9.99/month
Extra Costs: Taxes due every month about $3.50/mo
Contract: None
Packages: 2 – Ooma Office & Ooma Office Pro
Free Trial: 30-day free trial
Offers: Demo
Visit Ooma
Ooma is the perfect VoIP solution for both small businesses and enterprises. Its VoIP phone services make communicating a breeze.
Ooma's solutions and features are customizable and will be a good fit for any size business.
This VoIP system provides business users with a free mobile app and the ability to cancel at any time. Feel confident with your phone system by upgrading its sound quality.
You can choose to keep your business phone number or get a new one when switching to Ooma.
Best VoIP for Very Small Businesses
Best VoIP for Very Small Businesses:
Starting Price: $9.95/month
Extra Costs: Extra $9.95/mo per toll-free number
Contract: None
Packages: 3 – Standard Pro & Elite
Free Trial: Pay annually to receive 2 months free
Offers: 30-day money-back guarantee
Visit Line2
Line2 started as an app-only service that supplied access to multiple lines on your cell phone, but much has changed.
Today, Line2 is an affordable, full-on cloud business phone service for small businesses. Its low cost is not the only advantage of using this VoIP solution. It is also easy to set up, and its Standard Plan for its business phone system offers many features.
This includes:
Unlimited SMS and MMS messaging
Virtually unlimited calling
Choose a number (U.S. or Canada)
Port your number over for free
Forward, screen, or block calls
Group calling and messaging
Low international rates (calling, SMS)
Line2 also offers businesses a widget to get texts directly from potential customers on your website.
Best Enterprise VoIP Software
Best Enterprise VoIP Software:
Starting Price: $19.95/month
Extra Costs: No
Contract: None
Packages: 4 – Business Basic, Plus, Pro & Call Center
Free Trial: Free limited version of PanTerra Streams
Offers: 30-day money-back guarantee. Save 30% or more across all your separate communications, collaboration and file-sharing bills. Merge multiple bills into one
Visit PanTerra Streams
PanTerra Streams is a VoIP, all-in-one product that allows bigger teams to work more collaboratively.
Communication can happen in real-time with this feature-rich VoIP system.
Most times, organizations use multiple service providers like Slack, Zoom, Dropbox, and Google Docs to complete a wide variety of processes. But these do not integrate very well with each other, causing a communication breakdown.
PanTerra Streams VoIP services will help keep your enterprise from feeling disjointed by creating a more streamlined approach.
Best VoIP Integration Solution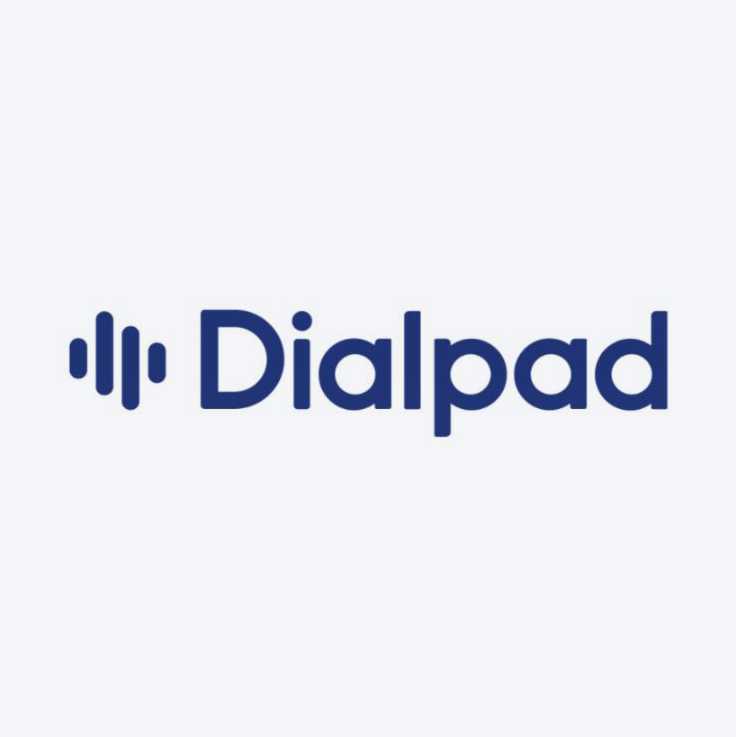 Best VoIP Integration Solution:
Starting Price: $14.95
Extra Costs: $0.10 when over the 100-page limit
Contract: Yes
Packages: 2 – Pro & Elite
Free Trial: 14-day free trial
Offers: 30-day money-back guarantee
Visit Dialpad
Dialpad is a VoIP cloud-based communication platform. It is a modern phone system designed to support mobile workers.
Through VoIP (Voice over Internet Protocol) and AI (Artificial Intelligence), your employees can work from anywhere and make smarter calls.
When you have access to many integrations, work tasks become more organized, streamlined, and easier to complete—allowing your business to place its focus on your customers.
Conclusion
Businesses of all sizes and industries choose VoIP as their phone and communication system for various reasons. A key attraction of VoIP is its flexibility. Its systems allow employees to work from a wide variety of environments, providing you with more business opportunities. VoIP solutions often cost less than the traditional desk-phone system. Not to mention the separate cost of mobile business phone packages, many companies also pay. Thus, VoIP can save your company money.
Today, making a profit no longer depends on location. You can be in the office, on a bus, or at the beach talking to customers and cashing checks. As long as you have an Internet connection and VoIP software, you can communicate when mobile or in-house.
VoIP systems often provide useful integration features, making life much more comfortable. You can integrate all or part of your existing work applications, like your customer relationship management (CRM) solution. Having an all-in-one-platform gives your organization an unprecedented unified and streamlined experience. You can work with customers, managers, employees, and potential buyers using the same system.
Consider how a VoIP solution can relieve your business and its workers of confusion. Think about how much money you will save by cutting down on the number of applications and interfaces you often use every day. Focus on the higher quality standards and the better experiences you can offer when your business uses a VoIP solution. Once you do, you soon realize that VoIP is the phone system your business needs.
If you know the features you are looking to add to your business, then finding a VoIP solution is usually a straightforward process. But if you are unsure about which VoIP solution or provider to choose, look at what it is best known for producing for businesses like yours.
Are the solutions and their features considered the best mobile VoIP system? Or is it the best solution for integrating with other SaaS platforms? Explore the features of each VoIP provider and make comparisons to narrow down your search.
If you are looking to improve your business as a whole, then the best overall VoIP system is the advisable choice. This option is also great for those businesses wanting to use fewer apps, keep records all in one place, and save money.
Many companies use VoIP for more selective reasons. Some wish to increase productivity, profitability, or customer satisfaction. Others use VoIP because of how great the system is at handling their customer base. Since it lessens the number of dropped, missed or incorrectly routed calls, VoIP is often the best and only choice for businesses.
Which of the eight best VoIP solutions is the one for you?