Online shopping hit the optical industry like a hurricane. At first, online sites were met with skepticism, but soon, affordable prices and access to a broad range of frames won over the naysayers. Now, the options feel almost endless. These online sellers offer prescription glasses, sunglasses, sports glasses, and blue light glasses in frames of all colors and shapes.
You can find designer frames and bargain wins, as well as shops with virtual try-on and others that send you a box of trial frames for free. Armed with the right information, like your face size and shape, pupillary distance, and, of course, your prescription, you can get a gorgeous pair of glasses delivered to your home.
We reviewed six of the best places to buy glasses online, including e-commerce shops that specialize in performance glasses, fun and funky frames, and eco-friendly options. We've also included a shopping guide to get you prepared with the right information, so your frames can arrive ASAP.
6 Best Places to Buy Glasses Online
Best Place to Buy Glasses Online Overall: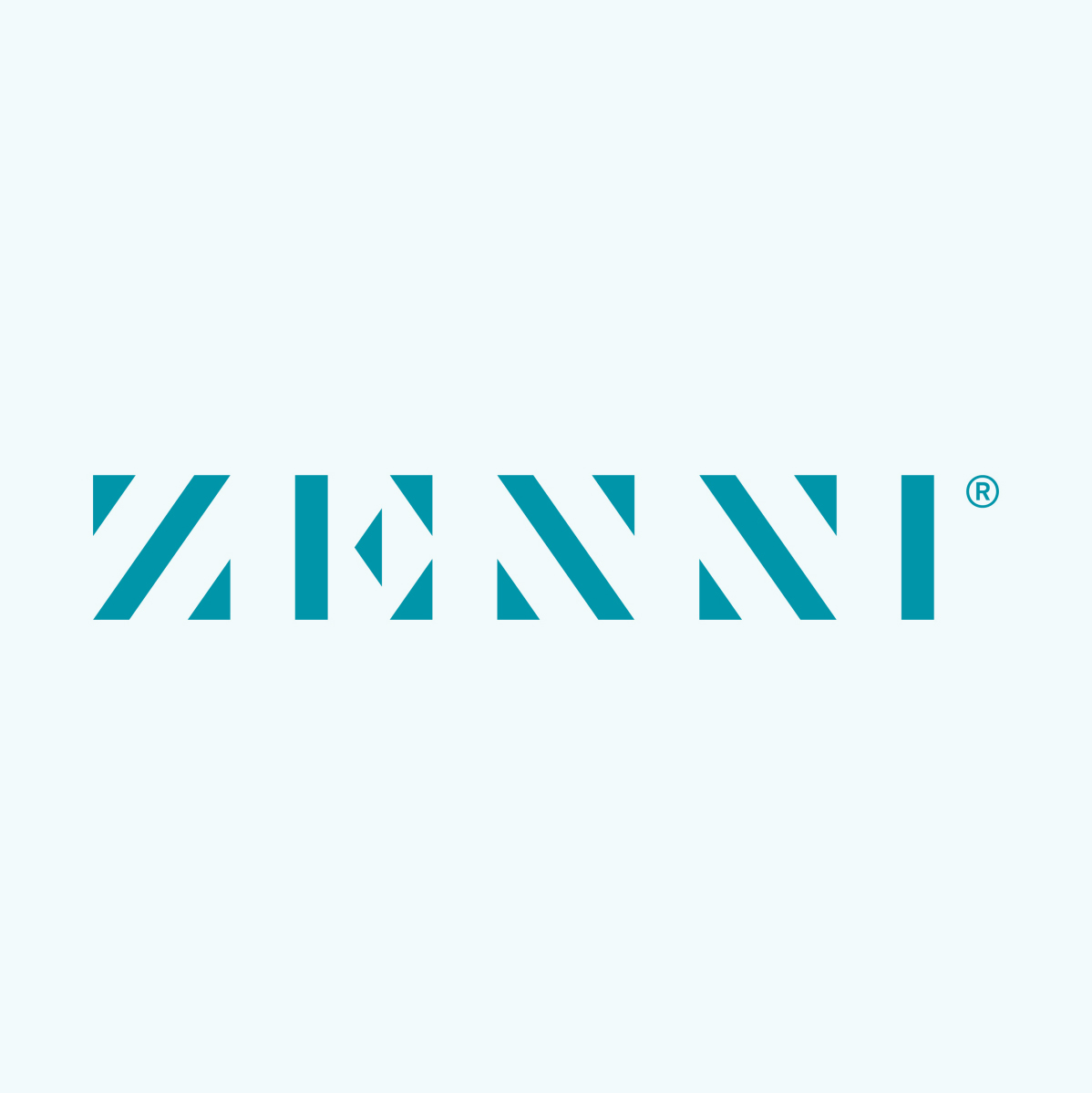 Zenni's selection ranges from designer to $6 frames for children, teens, and adults. The site's search feature helps you narrow down options by frame size, color, and shape, making the selection process simple and straightforward. They also offer virtual try-on, so you get an idea of how you'll look with your new glasses.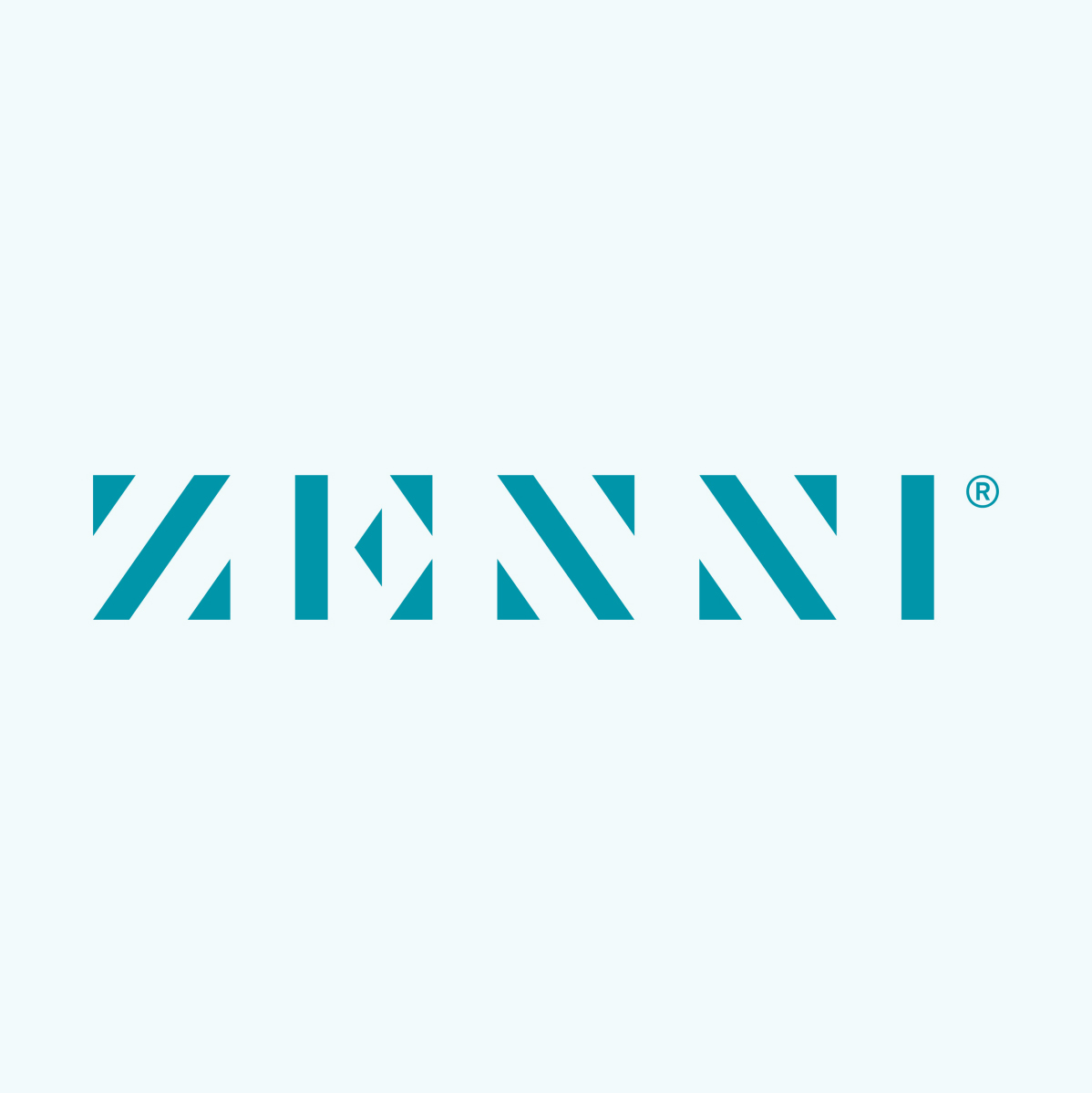 Best Place to Buy Glasses Online Overall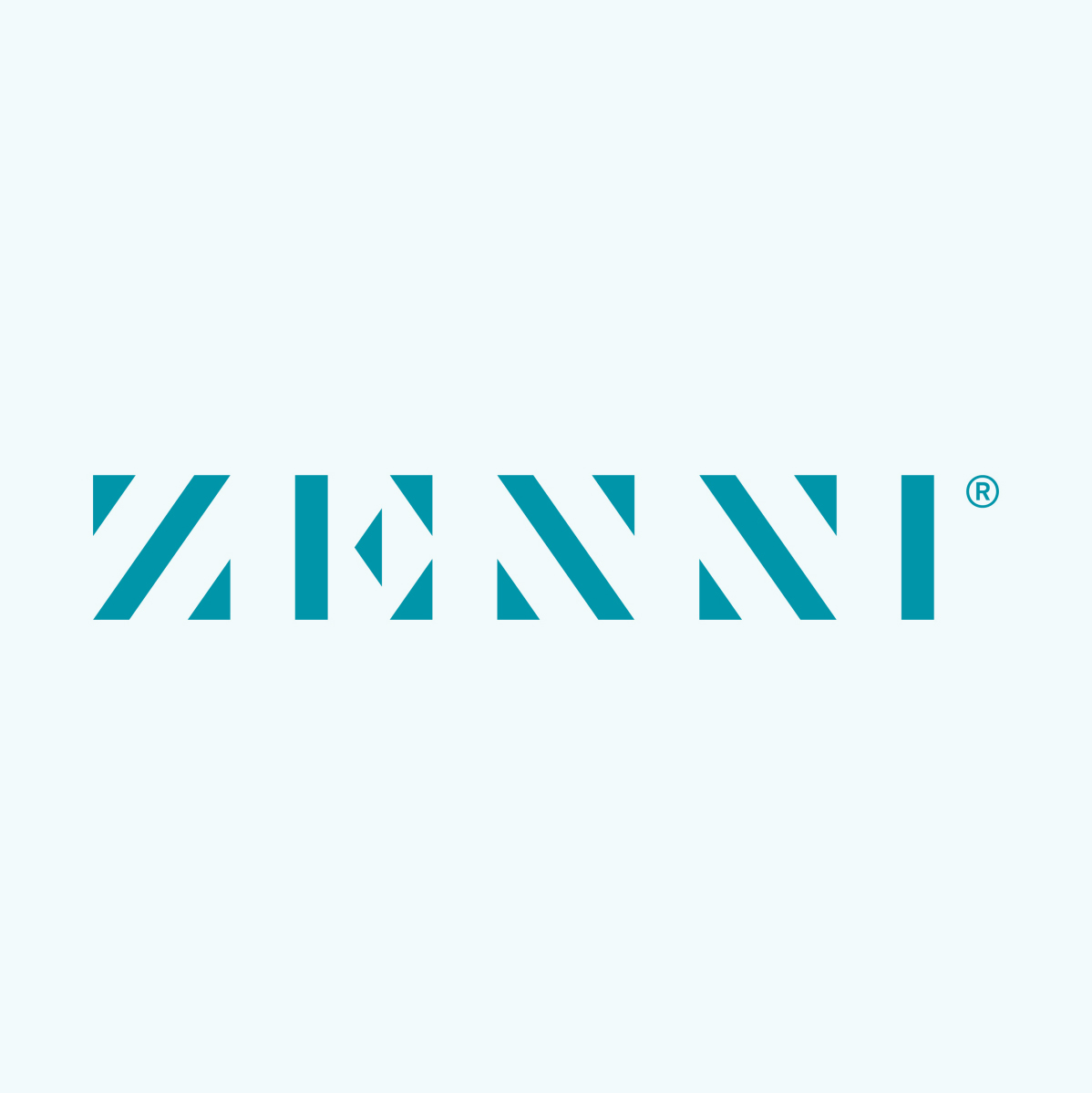 Best Place to Buy Glasses Online Overall:
Wide selection for the whole family
Great price selection, ranging from designer to bargain
Virtual try-on feature
Zenni Optical offers one of the broadest online inventories available, with options for children, teens, and adults. They carry sunglasses, blue light glasses, flexible frames for kids, sports glasses, and protective goggles. Their search features help you narrow down the options with tutorials on face shape, size, and pupillary distance. You can filter frames by size, shape, color, or style, so you're not literally searching through thousands of possibilities.
Zenni offers virtual try-on, where you upload a photo so you can see what you'll look like in the frames. It's not a perfect rendition of the final product but enough to give you a good idea of what to expect. Their return policy only offers store credit within the first 30 days and then, sometimes only 50 percent of the purchase price based on other circumstances like if you don't like the glasses versus you want to exchange them for something different.
Tip: Zenni frames include a 30-day replacement warranty. Defects in anti-reflective coatings or photochromic films are covered under a one-year warranty.
Best Return Policy Among Online Eyewear Brands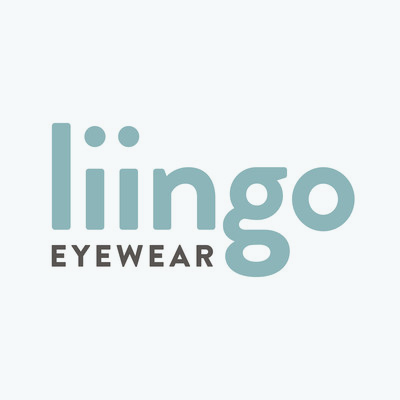 Best Return Policy Among Online Eyewear Brands:
60-day return policy, during which they'll replace the glasses for any reason
At-home and virtual try-on options
Free app scans prescription off of existing glasses
liingo offers one of the most comprehensive return policies around. If you're unhappy with the glasses for any reason, you can return them for a replacement or full refund within the first 60 days. If the glasses get damaged in that time, and it's your fault, they'll still replace them. That's a generous deal in that first 60 days.
This company also includes both at-home or virtual try-on. You pick up to five pairs of glasses to sample for five days. Virtual try-on isn't quite as accurate, but you get a good glimpse of how the frames might fit you. One of liingo's other great options is their free app. If you've lost your prescription, you can scan your existing glasses to get the measurements and prescription through the app.
On the downside, liingo doesn't offer as many frame options as some of the other eyewear retailers, and they don't sell kids' frames at all. However, their return policy, try-on options, and app make them a great choice.
Tip: Hang on to your written prescription. You'll need to enter the information any time you order online glasses. Most retailers save that info in your account information in case you order glasses from them again.</
Best Place to Buy Performance Glasses Online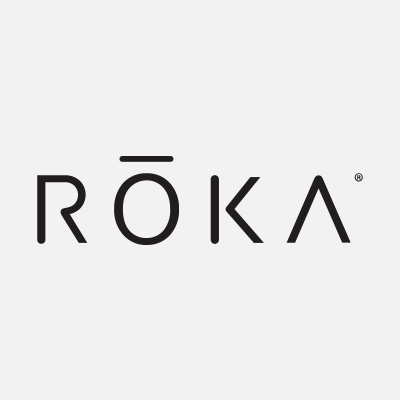 Roka takes performance seriously. Every pair of eyeglasses, sunglasses, and blue light glasses on their site have a ridged design on the arms and bridge or nose pads to keep them in place during vigorous activity. These glasses are designed for triathletes and runners. However, they're also a great option for those who do hard, physical labor where sweat causes glasses to slide down the nose.
This glasses retailer doesn't offer a wide selection of frames. But, many of their frames come in two or three different sizes, expanding the face shapes and sizes they'll fit.
Roka provides at-home try-on for four pairs of glasses for seven days. You'll need to use those seven days to your full advantage. Go for a run, bike, or play basketball to make sure you get the right fit. Roka's glasses may be fantastic for athletes, but they do not accept any exchanges or returns on prescription eyeglasses or sunglasses.
Tip: Roka carries a line of tri-suits, backpacks, and other race gear for a complete competition set, from eyeglasses to wetsuit.
Best Place to Buy Unusual Glasses Online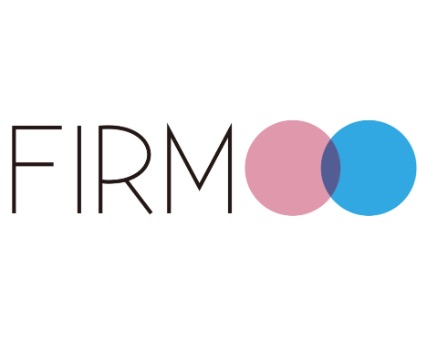 Best Place to Buy Unusual Glasses Online:
Wide selection of cat-eye and clear acetate frames
30-day refund/exchange policy
Offer flexible children's glasses
Firmoo.com
For those who prefer glasses that stand out, Firmoo is your retailer. Their selection includes trendy frames, a wide range of cat-eye and acetate frames in a rainbow of colors, and glasses of all shapes, including polygons. They even carry asymmetrical frames and often run discounts for first-time buyers.
A 30-day refund/exchange policy gives you time to make sure you like the glasses. If you don't, they'll give you your money back or let you exchange the glasses for a different pair. Firmoo keeps the fun going for the entire family. Their children's glasses include flexible frames and lens options to help the littlest family members see without breaking their glasses.
Best Place to Buy Eco-Friendly Glasses Online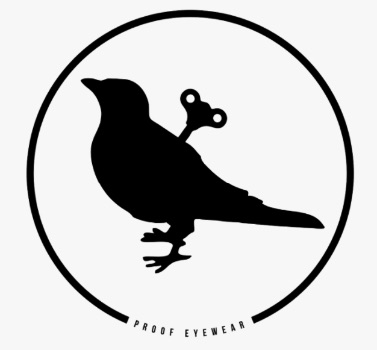 Best Place to Buy Eco-Friendly Glasses Online:
Frames made of recycled aluminum, wood, and cotton-based acetate
30-day return/exchange policy
Socially-conscious business model
Proof Eyewear provides high-quality glasses, but their main goal is to do so in a socially-conscious, eco-friendly way. Their entire RX collection is made of recycled aluminum, sustainable wood, and cotton-based acetate to reduce their overall carbon footprint and to keep their frames recyclable. While their selection can't compete with other retailers, their frames are well-made and fashionable. Glasses can be returned or exchanged within the first 30 days.
Proof Eyewear also runs a socially-conscious business model. They're not a large company but run a Do Good program that donates to causes around the world, from wildlife conservation to eyeglasses and health screenings.
Best Place to Buy Sunglasses Online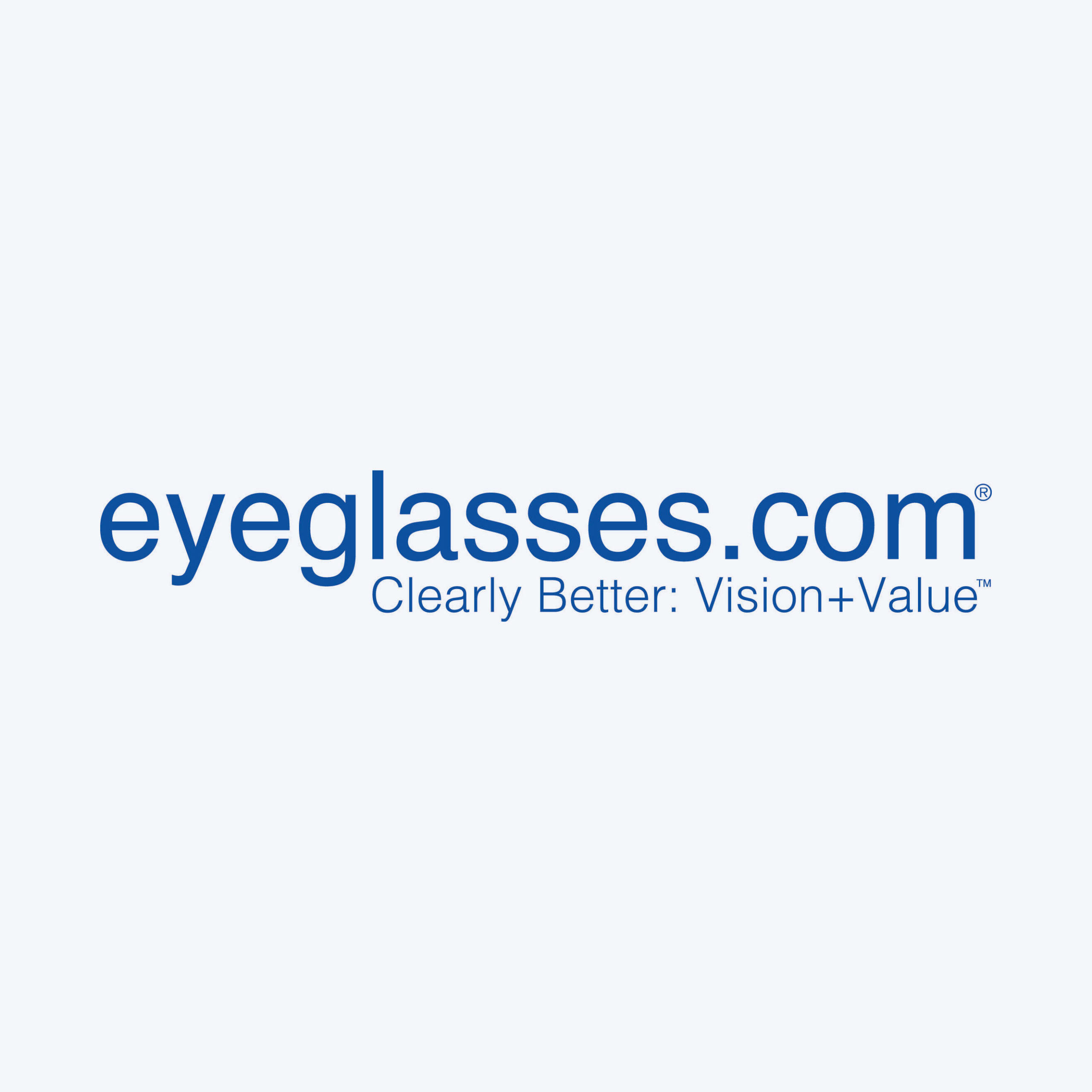 Best Place to Buy Sunglasses Online:
Over 350 sunglasses brands
Designer and performance sunglasses
Prescription and non-prescription options
Eyeglasses.com
Eyeglasses.com offers a wide variety of eyeglasses, sunglasses, and blue light glasses. But, you'll be hard-pressed to find a sunglass selection better than theirs. They carry over 350 brands in all styles, including sport, rimless, motorcycle, round, cat eye, and the list goes on and on. You can get clip-ons for your existing glasses or get your own polarized, prescription pair.
Everything comes in prescription and non-prescription options, too. If you love a good luxury brand, chances are Eyeglasses.com carries it. Full refunds are available if you're unhappy with the sunglasses within the first 30-days.
Types of Glasses
Eyeglasses
Blue-Light Glasses 
Classic prescription eyeglasses for the near and far-sighted and everyone in between are the most widely sold online. Materials range from plastic and metal to wood and titanium.
They're made in square, cat eye, round, rectangle, and oval shapes. A few untraditional shapes like polygons and asymmetrical designs have pushed into the market as well.
Some online shops specialize in one particular type of eyeglasses like plastic frames or a specific style, modern or classic. Others offer sports or performance glasses for those who need their glasses to hold up to physical extremes.
Blue light glasses reduce eye strain for those who stare at a computer screen for hours on end. Blue light can alter your body's circadian rhythms, so these glasses also block blue light to keep your body on track for a healthy sleep cycle.
Not every online shop carries these glasses, but they've grown in popularity, so many retailers have added them to their inventory.
Sunglasses
Fashion Frames
Most online retailers offer a few pairs of sunglasses, along with prescription lenses and frames.
Love how glasses look but don't need a prescription? These trendy frames don't necessarily require lenses. In fact, some may be impractical to fill with lenses.
If you want to make a statement, a retailer that offers frames without a prescription will let you fill your closet with a variety of eyewear colors.
Eyewear Features to Consider
Shape
Eyeglasses come in a number of different shapes—round, square, rectangle, oval, and cat eye. Your preference plays a significant role, but your face shape also influences the frame shape that looks best on you.
For example, those with oval faces can wear almost any frame they want due to the symmetry of their facial shape.
Those with round faces generally avoid round glasses. Rectangular and square frames tend to balance out round faces better. Look for online retailers that offer tips on finding the right frame shape for your face. Some may even offer software that analyzes your face shape to provide suggestions. It can help you narrow down your choices and avoid a pair of glasses you regret.
Width
The frame width is measured from the inside of one hinge to the inside of the other. The right width depends on the width of your face. All eyeglass measurements are done in millimeters. If you already own a pair of well-fitted glasses, you can measure the frame width and match that number when choosing a new pair of glasses.
Width makes a big difference in fit and how the glasses look. Your pupils should be centered in each lens. Frames that are too big will put the pupils towards the nose piece, while a pair that's too small will put the eyes toward the outside of the frames.
Arm Length
Arm length keeps the glasses in place and prevents them from sliding down your nose. Like width, the right arm length varies from person to person.
Eyeglasses often have three numbers printed on the inside of the arm. The third and largest number in the sequence of three is the arm length. Once you know an arm length that works for you, you can narrow down your choices by filtering the frames by the arm length.
Style
Glasses come in a wide range of styles. Trends come and go, from wide, round lenses to oversized cat-eye frames.
Many people opt for a classic plastic or wire frame in an oval or rectangular shape frame for everyday use. You may want a backup pair or a pair that's fun and funky to give you extra options.
Weight
Extra weight on the bridge of your nose can contribute to headaches and nasal pain. Some materials like plastic and acetate are lighter weight than metal or wood frames.
Special Len Types and Coatings
Online glasses retailers often offer lenses made of glass, plastic, high-index plastic, and polycarbonate. Your prescription may influence or even determine which material is most appropriate for you. Some eye conditions and defects are better suited to different types of materials. For example, those with high prescriptions requiring thick lenses are better served by lightweight high-index plastic. To make the same glasses in glass or traditional plastic would make them too heavy to wear.
Lens coatings are another consideration to keep in mind. Not all online retailers offer every type of coating. Photochromatic, UV protection, anti-reflective, anti-scratch, and anti-fog coatings are the most common options.
Not every online brand offers the same lens upgrades or coating types either. If you have a high prescription or know you need certain coatings, you may narrow down the places to buy glasses online based on whether or not they carry the features you need.
What to Look For When Buying Glasses Online
Selection
Some online eyewear brands carry a little (or a lot) of everything, while others specialize in certain types of frames. Online sellers may only offer sports and performance frames, plastic, wood, inexpensive, or designer frames. Of course, the more selection offered, the better your chances of finding glasses within your budget and personal style.
However, you may get better quality on a site that's specialized in a specific type of glasses. Sometimes smaller retailers have better return policies, home try-on, or virtual try-on options.
Return Policy
Pay close attention to return policies. In the past, online glasses companies did not offer any refunds or store credit even though they also didn't offer home or virtual try-on. Return policies have come a long way since then, but there are still some that are better than others.
Online retailers that offer a full refund if you're dissatisfied with your glasses have the most lenient and comprehensive return policies. You're more likely to get a full refund if there's a defect in the frames or lenses, but check to see what options the return policy gives you. There are enough online sellers these days that you can usually purchase from a retailer that does offer an exchange or store credit.
Try-On Policy
Some online glasses shops work around strict return guidelines by having excellent try-on policies. Several eyewear ecommerce brands allow you to choose three to five frames to test out at home for four to seven days for free. You really can't beat that. You get to see if the frames fit, how they look on your face, and feel the quality.
Virtual try-on isn't as good as trying on frames from the comfort of your home, but they're the next best thing. With a virtual try-on, you upload a photo of yourself and try lenses on your photo to get an idea of how the frames will fit. It's not a perfect science, but it's better than no trial at all.
Price
Make sure you know what's included with the quoted frame price. Some retailers include the price of lenses in their quote, while others only quote the frame's cost. Prices that include lenses reflect the base lens option, which is usually plastic. Lens upgrades and coatings will add to the price of the glasses.
Frequently Asked Questions
Can you find glasses of good quality online?
Glasses of all qualities are sold online. Designer frames with top of the line lenses and scratch-resistant coatings are as easy to find as bargain frames with glass lenses. While price doesn't always reflect quality, $6 frames aren't likely to last for five years. Retailers with at-home try-on policies let you get your hands on the frames, so you can really see and feel how well the frames are made.
How can I make sure the glasses will fit?
A fair amount of measuring goes into getting a good fit. Online fit guides can teach you how to take your own measurements, which often include width, pupillary distance (PD), arm length, bridge width, and lens width. Often, the best place to start is to measure a pair of glasses you already own and that fits you well. They may still have the lens, bridge, and arm length printed on the inside of the arm too.
Taking measurements like pupillary distance is a bit trickier. If you've just had an eye exam, they can tell you your pupillary distance. Some brick and mortar eyeglass stores will take the measurement for you for free. Otherwise, you might have to get fancy and use a mirror to measure from the middle of one pupil to the middle of the other.
What if my prescription changes?
If you really love your frames, some retailers offer lens replacements for a fee. Online retailers that also run brick and mortar stores give you the advantage of taking your frames in for inspection to see if they're worth replacing the lenses or if you'd be better off getting entirely new frames.
Final Advice
Buying glasses online saves time and, often, money. Retailers with a good selection or that specialize in a particular type of eyeglasses will often offer the best choices. Make sure to check return policies and jump on a chance for an at-home try-on. The best part is when the glasses get delivered right to your doorstep.