Hurricanes and tropical storms seem to grow in number and intensity almost every year. Hurricane shutters are one way to protect your property when the winds pick up and debris flies. They're designed to cover windows, doorways, and garage doors from the fury of intense storms as well as offer extra security.
There are several types of hurricane shutters and storm panels to accommodate different budgets, window sizes, and home designs. Some types are permanently fixed to the side of the window, while others need to be stored when not in use. Consequently, a lot of factors go into determining which type will work best for your situation.
We've picked five of the best hurricane shutters on the market. We've also included a shopping guide to help you find the best hurricane protection your money can buy.
5 Best Hurricane Shutters of 2022
Best Hurricane Shutters Overall: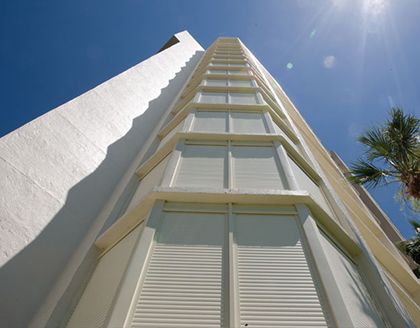 These roll-down shutters offer powerful storm protection, multiple control options, and meet building codes in many areas. They're also designed to reduce water damage, providing an extra layer of storm protection.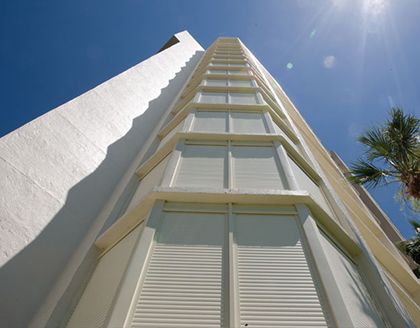 Best Hurricane Shutters Overall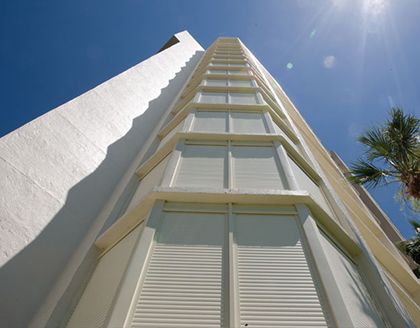 Best Hurricane Shutters Overall:
Powerful enough for homes or businesses
Five control options available
Protects against water
From: Roll-a-way.com
Roll-A-Way's Stormsafe Rolling Shutters are some of the best rolling shutters in the industry. These shutters are custom ordered to fit your windows. You can choose from several operating systems and control types, including a mix so you can have manual, electric, and battery-powered options for the same unit. They're directly mounted to the building with rails on both sides, so the shutters roll and stay in place better.
Beyond how well they fit and function, these shutters do an incredible job of protecting windows and doors. They're approved for the most powerful storms and prevent water damage as well as damage from wind and debris. With seven colors and several curtain profiles available, you can customize the look and get some of the best protection on the market.
Tip:The cost of Roll-A-Way Stormsafe Rolling Shutters varies based on window/door size and the number of units you need. Contact the seller to get a cost estimate.
Best Hurricane Storm Panels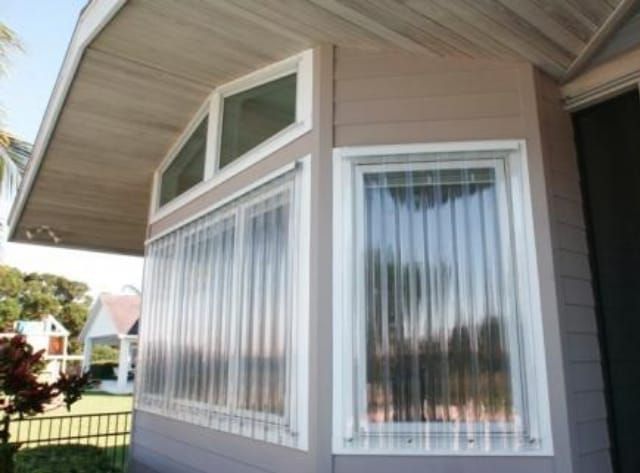 Best Hurricane Storm Panels:
Easy installation and set up
Six sizes available
Approved by Miami-Dade County, Florida building code, and international building code
Hurricane Shutters Florida offers shutters with a corrugated design that increases strength by 25 percent over flat or plywood panels. They're also designed to work with several mounting options, including permanent mounts. These panels come in six sizes to accommodate most window and door types. And, they can be hung vertically or horizontally based on what's most practical for you.
Unlike some of the other types of shutters, these storm panels work for do-it-yourselfers. The manufacturer includes installation instructions on their website, saving you money on installation costs. Finally, they're already approved for the Florida and International Building Codes. However, you should check your local building codes to see if they qualify.
A couple of things to think about — first, storm panels aren't permanent, so when they're not in use, they have to be stored. Make sure there's space to store them and that you'll have quick access in case of an emergency. Second, include the installation time of your storm panels when calculating your average storm preparation time. Storms can pick up speed unexpectedly, and you don't want to get caught off guard.
Tip: Different states and counties have varying building codes and requirements for hurricane shutters. Check to see which hurricane shutters are approved in your area. If you want a discount on your home insurance, the shutters usually need to be installed by a professional and will most likely require a building permit.
Best Accordion Hurricane Shutters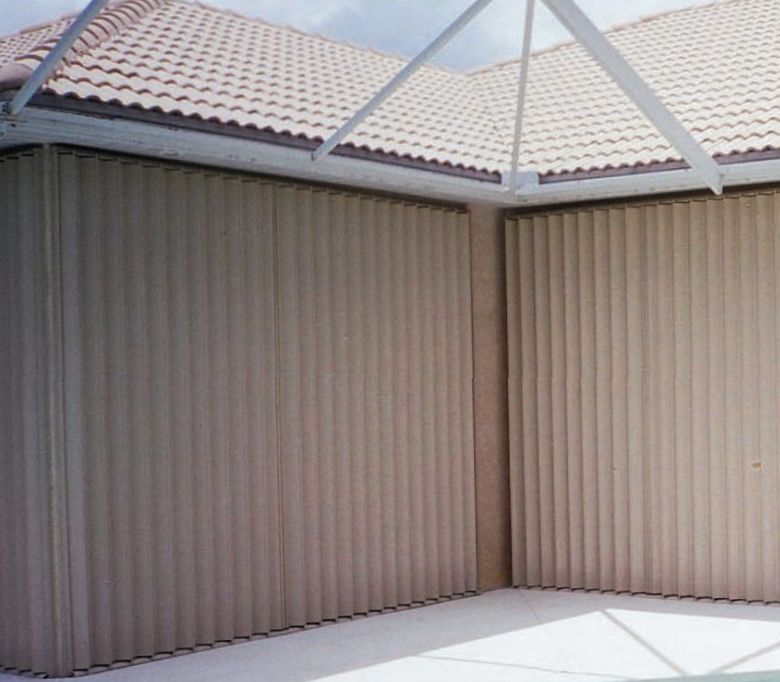 Best Accordion Hurricane Shutters:
Permanent installation
Easy to open and close
Fit around curved structures
Eastern Metal Supply's HV® Accordion offers year-round protection without cutting off any of your view. These shutters are truly some of the easiest to manage once they're installed. Their accordion design fits around the curves and bends of most homes and businesses, and they slide out of sight when not in use. They're made of lightweight aluminum and lock from the inside or out, which gives you more options based on whether you ride out the storm or evacuate.
These accordion shutters are code approved in most areas and require little maintenance. Regular cleaning and lubrication of the track are about all it takes. Plus, they can be used to block the sun, reflecting heat and improving energy efficiency.
Tip: If you have to leave your home, hurricane shutters also act as a burglary and looting deterrent.
Best Bahama Hurricane Shutters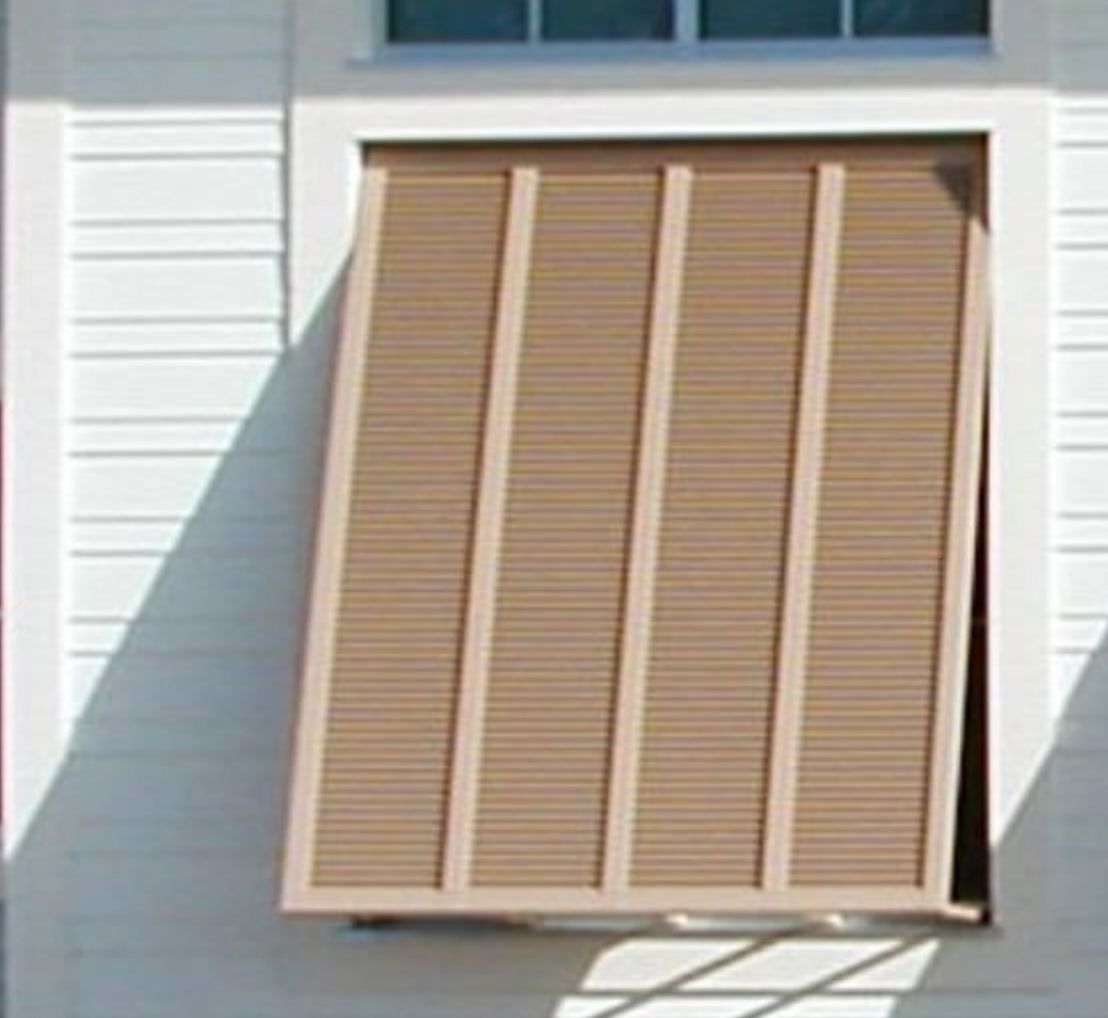 Best Bahama Hurricane Shutters:
Easy DIY installation
Offers safety from storms and security from thieves
Allow light and air circulation
Hurricane Shutters Florida's Bahama shutters bring a little style to hurricane season. Bahama shutters have a more casual look with their louvered slats, steering away from the industrial styles of accordion and rolling shutters. These models come in various sizes and a wide range of colors to be part of the everyday styling of your home's exterior.
When they're closed and protecting your home from high winds, these Bahama shutters still allow light and ventilation, which is a great option if you're sheltering in place. During the off-season and when storms aren't knocking on your door, the shutters provide shade to maximize energy use.
Tip: If you want decorative shutters, Bahama and colonial shutters typically come in several colors, are permanently mounted, and can complement your home's exterior design.
Best Awning Hurricane Shutters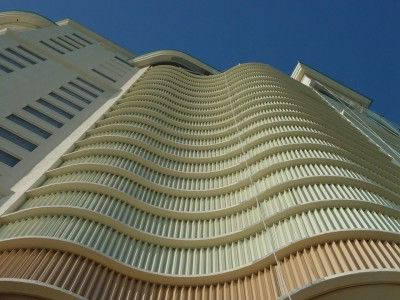 Best Awning Hurricane Shutters:
Permanent installation
Adjustable telescopic arms
Offers good sun protection
Awnings like the High Velocity Category 5® Bahama Awning are a two-for-one option because they offer sun protection year-round in addition to storm protection. High Velocity actually carries two types of awnings. The Bahama awning has louvered aluminum slats that allow light and air to pass through. Their other option looks more like a traditional awning with a single piece rather than open slats. Both types fasten down to permanently installed fasteners on window exteriors.
High Velocity also uses telescopic arms for an adjustable awning opening. In contrast, many similar designs and Bahama shutters come in one or two permanent arm lengths. The adjustability of High Velocity's models sets them apart and makes them one the most versatile awnings available. Plus, the Bahama awning meets Florida building code.
Types of Hurricane Shutters
Accordion
Awning
Accordion shutters are a permanent hurricane shutter solution that attaches directly to the side of the house. Once the track system is installed, the shutters can be pulled open or closed as needed. They're often made of aluminum to provide extra protection.
This type of shutter works well as a general covering, too. Once closed, they reflect heat and sunlight, naturally increasing energy efficiency. They also have the benefit of fitting around curved structures.
Awnings are firstly designed to provide shade. In general, they don't provide as much storm protection as some of the other shutter types. However, if you want a permanent, multi-purpose shutter, a hurricane awning is a good option.
Many of these awnings have automatic detection systems that retract the awning when wind speeds reach a certain level.
Some, but not all, awnings lower and attach to the house via permanent mounts to protect windows during the storm.
Bahama and Colonial 
Roll Down or Rolling
Bahama and colonial hurricane shutters are louvered shutters that act as a sun-protective awning. The difference between the two being that Bahama shutters attach to the top of the window, while colonial shutters attach to the sides.
They're great options for people who want a permanent hurricane shutter with a little style. Both types come in many colors to complement your home design. Once closed, they provide protection from debris and wind.
However, they do allow some light and air to circulate. In some cases, that's great, especially if you're sheltering in your home. At the same time, the wind may be strong enough to cause some damage through the shutters. Many people choose to combine Bahama or colonial shutters with impact-resistant windows.
Roll down or rolling shutters permanently attach to buildings and have both residential and commercial applications. They usually require professional installation since they use a track system on top of and at the sides of the window or door. Rolling shutters often provide extra security and some water protection along with preventing broken windows due to high winds and blowing debris.
Roll down shutters may be manual, automatic, battery-powered, or a combination of all three. Models that close from the inside and out are helpful, too, since you never know where you'll need to be when the storm hits.
However, they can be cost-prohibitive if you have a lot of windows and doors to cover.
Storm Panel
Fabric
Storm panels are one of the more affordable hurricane shutter options. Usually, you install mounts to the wall, so they're ready to go come storm time so you can then fully install the panels before the storm hits. Storm panels are typically made of aluminum or polycarbonate.
On the downside, you have to store storm panels when they're not in use, and they're not a permanent installation.
Hurricane fabric isn't technically a hurricane shutter, but it's the least expensive way to protect your property. The fabric offers a barrier between damaging debris and your windows and doors. It's not permanently installed, so you'll need to store it when it's not in use.
Hurricane Shutter Features to Consider
| | |
| --- | --- |
| Installation | Do you want to install the shutters yourself or pay for professional installation? Some shutters like rolling shutters or accordion may not meet building codes unless they are professionally installed. However, most storm panels and hurricane fabrics are relatively easy to take care of on your own. So check regulations and be realistic about your own building skills. |
| Entry/door Type | Sliding doors, garage doors, and various window types might lend themselves to a certain kind of hurricane shutter. For example, accordion shutters work well on large glass windows and doors on patios because they can cover them from floor to ceiling. If it's only windows you need to protect, Bahama or colonial shutters may look and work best. |
| Materials | Aluminum and polycarbonate are favorites for their lightweight and durability. You'll see some plastic and canvas shutters, but they don't tend to hold up as well as either metal or polycarbonate models. No matter the material, corrugated shutters tend to be stronger than flat models. Louvered shutters also offer extra strength. |
| Storage | If you don't want to install permanent hurricane shutters, you'll need storage space for the panels. Storm panels can be large, depending on the square footage of your house that's susceptible to high winds. Models that breakdown or stack store the best. |
| Durability | Aluminum and polycarbonate offer the strongest protection and fabric the least. If you live in an area that sees several hurricanes or tropical storms each year, invest in the highest quality shutters your budget allows. Permanent shutters are the easiest to take care of and are often less stressful once storms start coming your way. However, if your budget only allows for storm panels, there are aluminum and polycarbonate models that will keep your home secure. |
Extra Tips
If your hurricane shutters aren't permanent, practice installing the shutters or storm panels long before a storm approaches. If you store your shutters or storm panels in a storage facility, know how long it takes to get there and back, so you have a realistic preparation time estimate.
Each year, check the screws, mounting hardware, or tracking system on your shutters. You don't want to find out an hour before evacuation time that screws have become loose or rusted.
If your shutters have an electric operating system, make sure you know how to use the manual backup system in case the power goes out.
Frequently Asked Questions
What is the average cost of hurricane shutters?
The cost varies by the number of windows and doors you have and the types of shutters you choose. But in general, you can expect to pay:
Minimum – $350 to $2,000
Average –  $2,000 to $8,000
Maximum  – $8,000 to $22,000
Can hurricane shutters give you a discount on your home insurance?
Some insurers do offer discount incentives for installing hurricane shutters. However, they may require you to acquire a building permit and have the shutters professionally installed. Check the local codes and guidelines to find out. In some areas, building codes require hurricane shutters, so you may pay extra home insurance if you have an older home without them.
Do I need a permit to install hurricane shutters?
In some cases, you do need a building permit to install hurricane shutters and other types of hurricane protection. However, it depends on where you live and the type of shutters you're installing. You can check the local guidelines or talk to a contractor to find out what permits you need.
Final Advice
Whether they're required or not, hurricane shutters are a good idea if you live in an area where heavy storms are a yearly occurrence. They not only protect your property from wind and debris, but they can also protect your home from water damage, improve energy efficiency, and keep out looters.