Running shoes are far more high-tech than they once were. The latest technology can cut seconds off of your times and increase the energy return of every stride. However, if you're not looking to PR, there are plenty of shoes designed for comfort, support, or stability.
We reviewed seven of the best running shoes for men. Our list includes long-distance shoes, spikes for sprints, and rugged trail runners. We've also included a shopping guide, so you can make sure you've got the right sneakers for the type of running you do.
7 Best Running Shoes for Men of 2023
Best Running Shoes for Men Overall: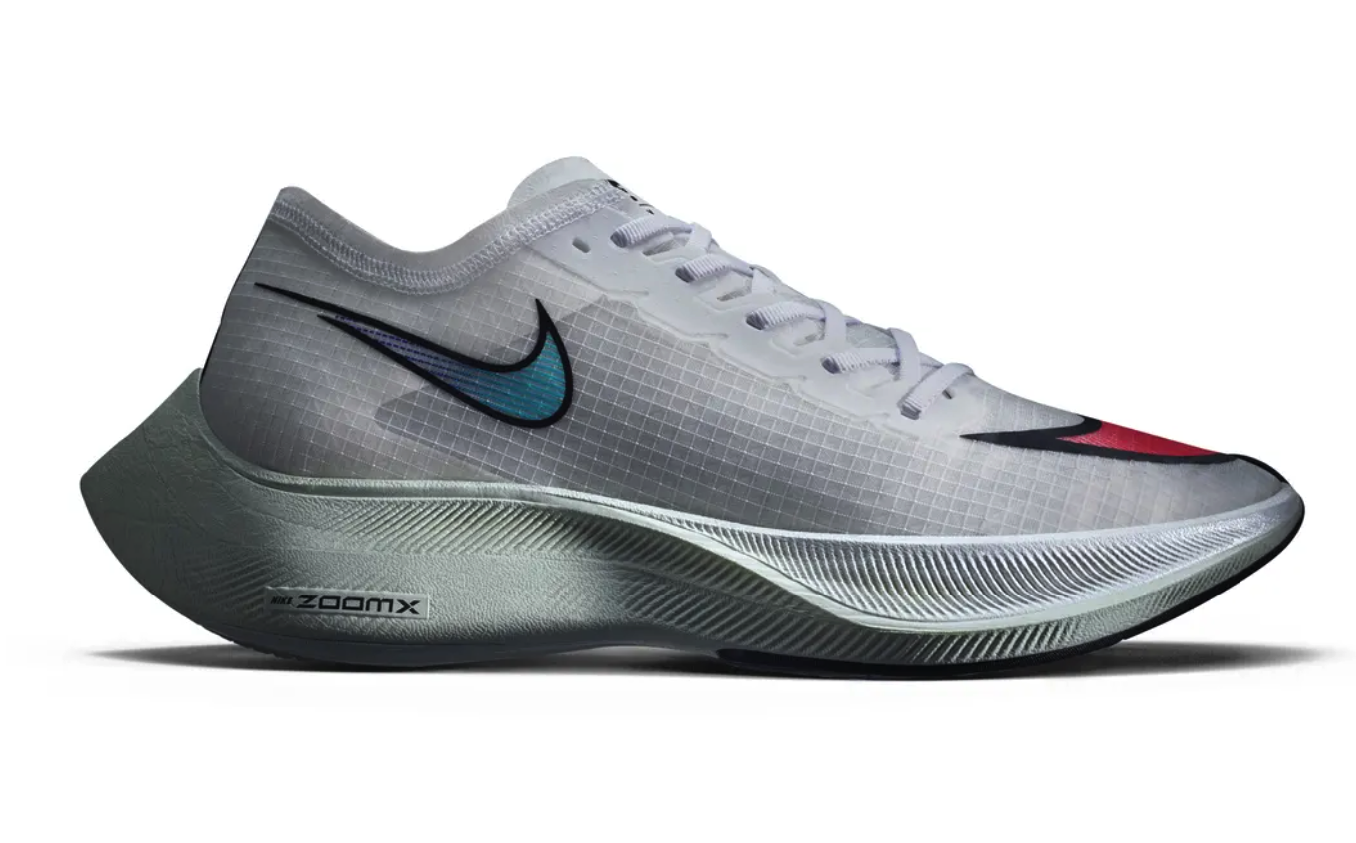 The revolutionary Vaporfly has changed the running world with a built-in carbon fiber plate that enhances energy return. A lightweight Vaporweave upper and responsive foam keep the shoe light and fast.
$200 from Nike.com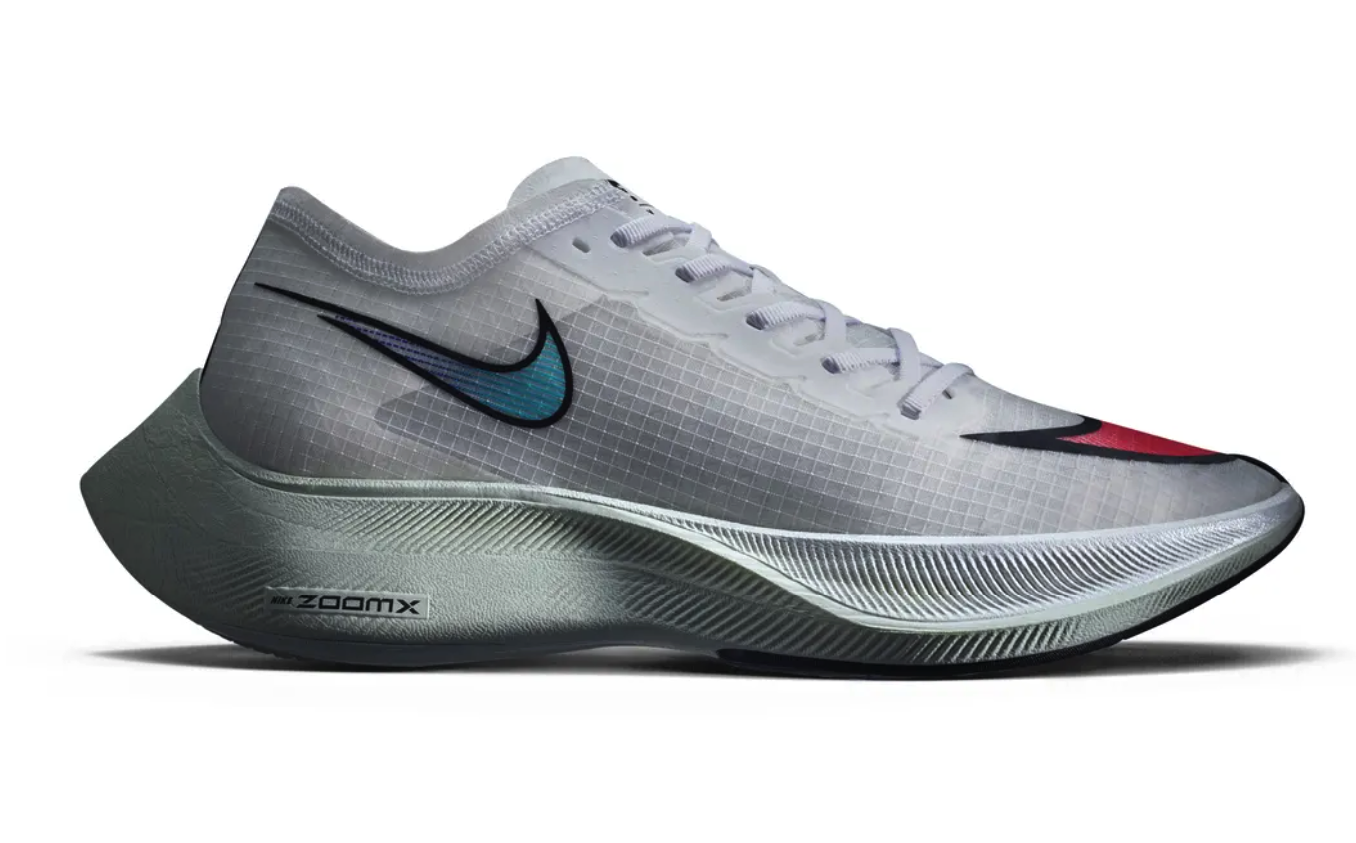 Best Men's Running Shoes Overall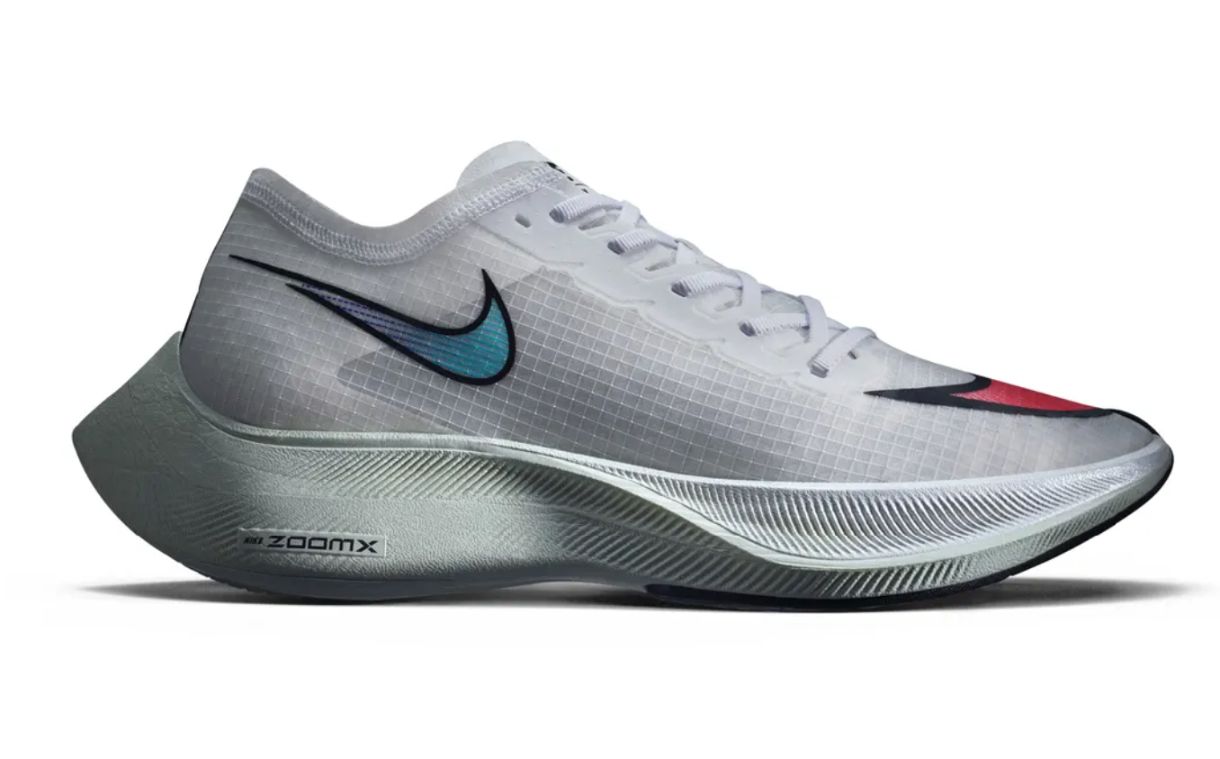 Best Men's Running Shoes Overall:
Built-in carbon fiber plate maximizes explosive use of energy
Lightweight, water-resistant Vaporweave material in the upper
Nike ZoomX foam cushions while further enhancing energy return
$200 from Nike.com
Nike shocked the running world when the Vaporfly hit the market. It's caused such a stir that there's been talk of banning it from competition. The key feature — a unique carbon fiber plate built into the shoe to maximize energy return, conserving energy and propelling the runner through each step. Consequently, the Vaporfly has cut times and led to the first under two-hour marathon.
Nike's ZoomX foam in the midsole adds springy response to the energy-efficient plate. The foam helps kickback energy into the foot, reducing overall fatigue. The design is further enhanced with lightweight, water-resistant Vaporweave material in the upper that provides a breathable, snug, but comfortable fit. This shoe costs top dollar, and it can be hard to find because everybody wants a pair. However, it's a top-of-the-line shoe with technology that'll outperform the competition.
Tip: Nike carries several shoes in the Zoom line. Some are designed specifically for racing while others are meant for everyday runs.
Best Lightweight Running Shoes for Men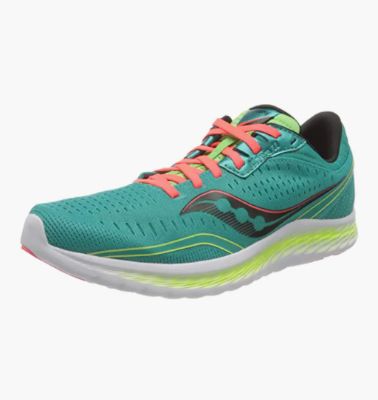 Best Lightweight Running Shoes for Men:
PWRRUN cushioning provides enough responsiveness for daily use or long distances
Conforms to fit the foot
A flexible sole designed for quick transitions
$65 from Amazon.com
Saucony's Kinvara 11 weighs in at only 7.8 ounces, but it's packed with comfortable PWRRUN cushioning that protects the feet on longer runs without adding weight. Low weight and adequate foot protection reduce fatigue so that runners have more energy at the end of the run.
This model also contains a flexible sole for quick transitions after each landing. However, it has good stability for a lightweight shoe. Finally, a FORMFIT insole contours to the foot, providing a custom ride after the shoes are broken in.
Tip: Running shoes are designed to protect the foot during the high-impact, repetitive motion of running. They have extra cushioning and shock absorption features that you don't find in and street or walking shoes.
Best Cushioning Running Shoes for Men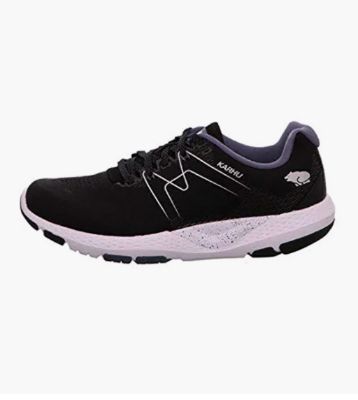 Best Cushioning Running Shoes for Men:
Full-length fulcrum to guide the foot through each step
Temperature-resistant AeroFoam Nova holds shape and supports the foot
M-lock side panels lock the foot in place
$97 from Amazon.com
Nova midsole provides ample cushioning without losing the feel for the road. This special foam also improves transitions and responsiveness. It gets help from a full-length fulcrum that guides the foot through each step, promoting a technically correct gait.
Stitching on the side panels helps lock the foot in place to take full advantage of cushioning while maintaining a solid feel for the terrain. This model includes the signature Synchron lacing pattern so you can make micro-adjustments to the fit of the toe box.
Best Long-Distance Running Shoes for Men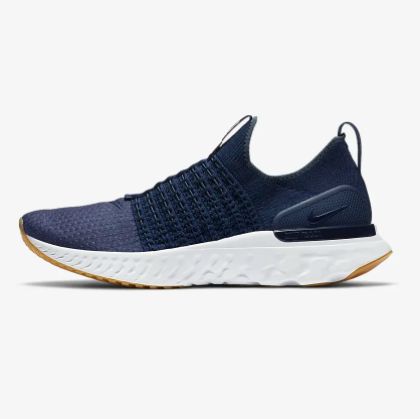 Best Long-Distance Running Shoes for Men:
Laceless Flywire design securely holds the foot
Smooth support through the 3 phases of each step
Better traction from extra rubber on the outsole
$140 from Nike.com
Some runners shy away from a laceless shoe, but they should definitely reconsider the Flyknit 2. Building off of the previous model, this updated edition adds extra security to the laceless design, leaving the foot snug and secure. The materials in the upper provide adaptive comfort based on the foot's contour for a comfortable ride no matter the distance.
Three layers of FlyKnit loft in the forefoot boost breathability and keep the weight light. However, what really makes this model a standout is the React technology. This key feature is designed to enhance flexibility off the toe, a smooth landing midfoot, and better cushioning at full contact. A foot that's well-positioned and supported, as it is in the Flyknit 2, is one that will push through on long-distance runs.
Tip: What kind of runner are you? Mountain trails, paved roads, and long distances put different stresses and tension on your shoes. Determine how you'll be using the shoe most often, and look for a design that enhances performance under those conditions.
Best Trail Runners for Men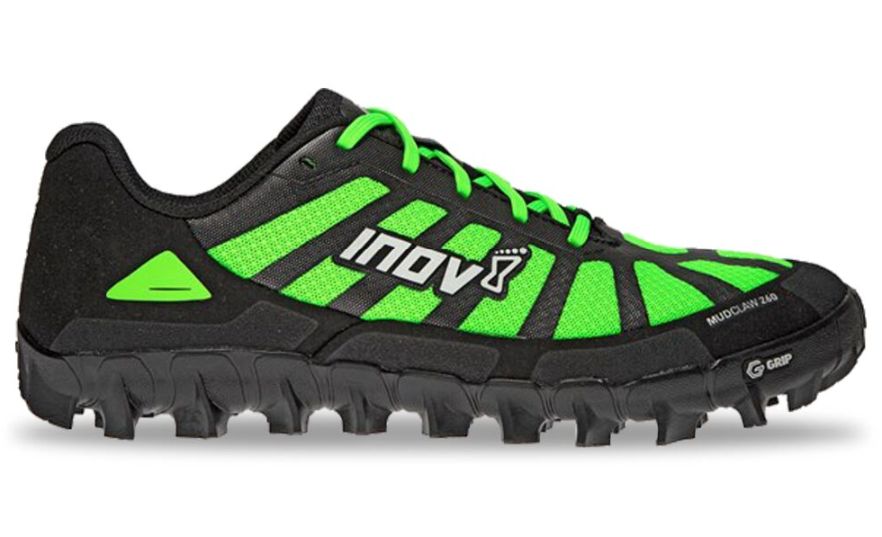 Best Trail Runners for Men:
Forefoot reinforced with micro-fiber rand material to protect the forefoot and improve durability
Graphene-enhanced rubber outsole has a sticky grip and withstands sharp objects and rugged terrain
8mm studs with water-dispersion channels
$140 from Inov-8.com
If muddy trails are in your future, the Inov-8 should be in your closet. A tough graphene-grip outsole maintains stability on wet rocks and muddy trails. This durable outsole won't wear down after a few trips up the mountain. Protective micro-fiber rand material in the forefoot improves that durability and offers water protection for rainy days or crossing streams.
However, it's the 8 mm studs that will let you master the trails. They grip and tear through wet and soggy terrain without a problem. Water dispersion channels prevent the studs from getting bogged down.
Tip: If you plan to take on long trails in hot weather, consider buying a shoe in a half a size larger than you normally would to give room for the feet to swell.
Best Recovery Running Shoes for Men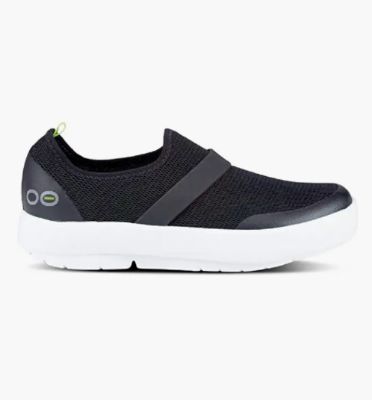 Best Recovery Running Shoes for Men:
Impact absorbing Oofoam technology protects the feet during recovery
Arch supportive footbed
Closed-cell, machine washable foams
$138 from Amazon.com
The Oofos Oomgs take care of your feet and joints on recovery days. The ultra-absorbent Oofoam absorbs the pressure of each footfall to protect the feet and joints. Its structure also supports the foot's physiology with a footbed that fits the arch's curve to promote a natural gait.
The entire design works together to support and cushion the foot for healing and recovery.  Yet, they're durable enough for active recovery days, too. Lastly, this lightweight shoe contains closed cell foams, so they can be tossed into the washing machine when they get dirty.
Tip: The Oomgs are only made in whole sizes. If your foot measurements fall on a half size, it's recommended to wear one size down.
Best Running Spikes for Men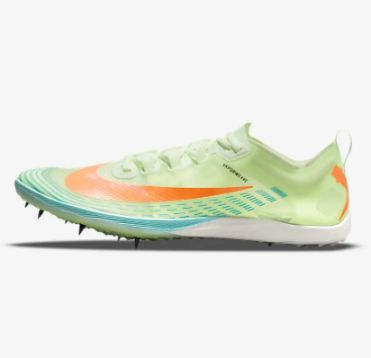 Best Running Spikes for Men:
Lightweight, weighing only 5.8 ounces
Rubber pods on the outsole create multi-surface traction
Carbon fiber in the midfoot provides stability and support through rough terrain
$110 from Nike.com
The Nike Zoom Victory 5 XC provides support in a lightweight, highly responsive spike for distance races. Cross country runners take on unpredictable terrain that the Victory 5 powers through without hesitation.
Six outer spikes spread weight distribution evenly through the forefoot, giving the runner extra grip and stability. Rubber pods throughout the rest of the outsole provide traction for multiple surfaces, like grass or dirt. A breathable mesh upper with lined overlays creates a lighter shoe at only 5.18 ounces. This sneaker is a quick ride for runners who want an all-around spike for varied terrain.
Tip: Spikes are an important factor on grassy, muddy cross country courses. They dig into the ground to power each takeoff and grip every landing.
Types of Running Shoes for Men
Not all running is the same, nor is every runner. Your running style, training habits, and even the locations you run influence the perfect pair of running kicks for you. Below, we've described some specialty running shoes and three of the main classifications used to categorize running sneakers no matter their specialty.
Minimalist Shoes
Trail Runners
Minimalist or barefoot shoes are trimmed to the very basics. A few of these models aren't much more than a flexible sole between the ground and the foot. This type of shoe is incredibly lightweight and has a zero to three-millimeter heel to toe drop.
Some runners love what these designs do for their stride, while others experience sore heels and arches within a few minutes of their first run.
Be sure to follow all directions when starting in a minimalist shoe. They have to be carefully broken in to give the foot time to strengthen and adapt to the lack of support.
Trail runners chew through rocky mountain trails, slippery tree roots, and uneven surfaces without hesitation. They're often waterproof and contain stiff plates in the midsole to protect the foot from rocks and sharp objects on the trail. These shoes get high marks for their deep lugs that keep a tight grip on steep trails.
Spikes
Racing spikes provide the ultimate running traction. Spikes may be designed for use on an indoor or outdoor track, short or long distances, or cross country and steeplechase courses.
Spikes dig into the running surface, so you don't lose ground on the takeoff. They're usually only used for races because they're about form and speed, not comfort.
What Makes a Good Running Shoe for Men?
Cushioning
Runners have different cushioning preferences and different types of running need more cushioning than others. Anyone who regularly covers over 20 to 30 miles per week, like marathon and half marathon runners, should consider extra cushioning. Runners who average 10 to 15 miles per week typically need average to moderate cushioning. Lightweight racing shoes may have very minimal cushioning.
Some runners find that too much cushioning feels mushy and slows their pace because they can't push off as quickly. For many, it's a matter of finding the sweet spot, where the foot is protected, but a responsive cushion provides a good feel for the ground.
Stability Features
Posts, guard rails, and lacing systems are the most common stability features. These features correct overpronation or supination, both of which cause the foot to rock back and forth, creating unnecessary energy loss.
Stability features add weight, creating heavy shoes, so most runners avoid them unless stability is needed to correct their gait.
Traction
Traction patterns mean the difference between powering over a hill and taking a dive on a tight corner. The rougher and slicker the terrain, the more aggressive the traction you'll need. If mud is in your running future, deep lugs that dig into the surface will keep you upright. If paved roads are your main destination, a traction pattern with varied heights should give you a good grip on the road.
Lacing Options
Extra lacing holes allow you to use the lacing pattern to get a better fit. Some lacing patterns help lock the heel in place while others leave more room in the forefoot, holding the midfoot in place.
Offset/Heel to Toe Drop
The offset or heel to toe drop indicates the difference in distance between the heel height and the toe height. Offsets generally run between 0 (minimal shoes) to 12mm (high offset). A high offset of 10 to 12 pushes some runners to run on their forefoot, while for others, it causes a heavy heel strike. You'll have to do some experimenting to find an offset you like. When in doubt, go with a neutral offset between five and eight millimeters.
Weight
Most runners want to minimize their shoe's weight to run faster and longer. Racing spikes may weigh as little as 5.0 to 5.5 ounces while a motion control shoe may weigh as much as 10 to 14 ounces. Many manufacturers use lightweight foams like EVA and various mesh fabrics in breathable uppers to reduce weight yet still cushion and protect the foot. However, if you put high mileage on your shoes, a heavier, more cushioned shoe may offer more protection and comfort.
Carbon Fiber Plates
Carbon fiber plates in the midsole are one of the latest advances in running technology. These plates utilize the runner's energy, reducing fatigue and the effort needed to propel the body forward. They're so effective that there's debate about whether or not they should be allowed competition.
Width/Toe Box Size
Do you have wide feet, bunions, or calluses? Running sneakers with a wide toe box give you some room to move and prevent painful rubbing. You should be able to wiggle the toes with at least a thumb's space between the end of the big toe and the end of the shoe.
Know Your Arch
The arch of the foot greatly affects how you run and the type of running shoes you need to support your feet.
A low arch or flat foot lies almost flat on the floor, causing overpronation or a rolling in at the ankles. It can put undue pressure on the big toe, contributing to bunions, ankle, knee, and hip injuries. Depending on the degree of the arch, you may need stability or motion control shoes to support the foot and correct your gait.
A neutral arch has an average curve through the foot's arch. Shoes with a neutral design support the arch, preventing the foot from rolling inward or outward.
High arches may have a hard time absorbing the impact of running. Shoes with a high arch support the foot and prevent painful arch injuries.
Frequently Asked Questions
Do my feet swell when I run?
Feet swell while you run. How much depends on how far you run — the longer the distance, the more the feet swell. Mid-distance runners, those who run 15 to 25 miles per week, typically need to buy their shoes ½ a size larger than normal. Those who run over 25 miles per week may find the perfect shoes in a full size larger to prevent rubbing and chafing.
Should I own more than one pair of running sneakers?
Running shoes only have so many miles in them. Different runners find that they get better wear, support, and longevity out of their shoes if they rotate through several pairs of running sneakers. At minimum, they use two pairs of shoes, switching off which pair they wear each day. It's not absolutely necessary to own more than one pair of running shoes, but if you're putting on a lot of miles, more than one pair supports your overall running health.
Should I use a different type of shoe for different training runs?
Uptempos, fartleks, and hill repeats all have their challenges. Runners in the midst of serious training may want a different sneaker for different training days. An uptempo run may go better with a lightweight shoe, while a stability shoe may work better when fighting the fatigue of hill repeats. Whether or not you need extra running shoes depends on your goals, running style, and workout schedule. However, specialized sneakers may take your training and running to a higher level.
Final Advice
Your running shoes take you the distance, literally. A pair that fits your arch, running style, and running goals can help keep your body healthy and cut seconds off your next event.