A flat foot, one that has no or a low arch, has unique comfort needs and, in some cases, requires corrective help to keep the body aligned and pain-free. Not every flat foot is the same. Some men are born with flat feet, while others develop flat feet over time due to stress on the arch or injury. The cause of flat feet, whether it's an anatomical normality or a result of injury, influences the type of shoe and support needed.
We reviewed five of the best men's shoes for flat feet. Flat-footed runners and businessmen who want to look professional can each find a shoe that provides all-day comfort. Our list includes those with excellent arch support, a wide last (shoe mold/form), or extra cushioning to address the wide range of foot issues that may arise. We've also included a shopping guide to help you decide what kind of shoe and shoe features best fit your needs.
5 Best Men's Shoes for Flat Feet of 2022
Best Men's Shoes for Flat Feet Overall: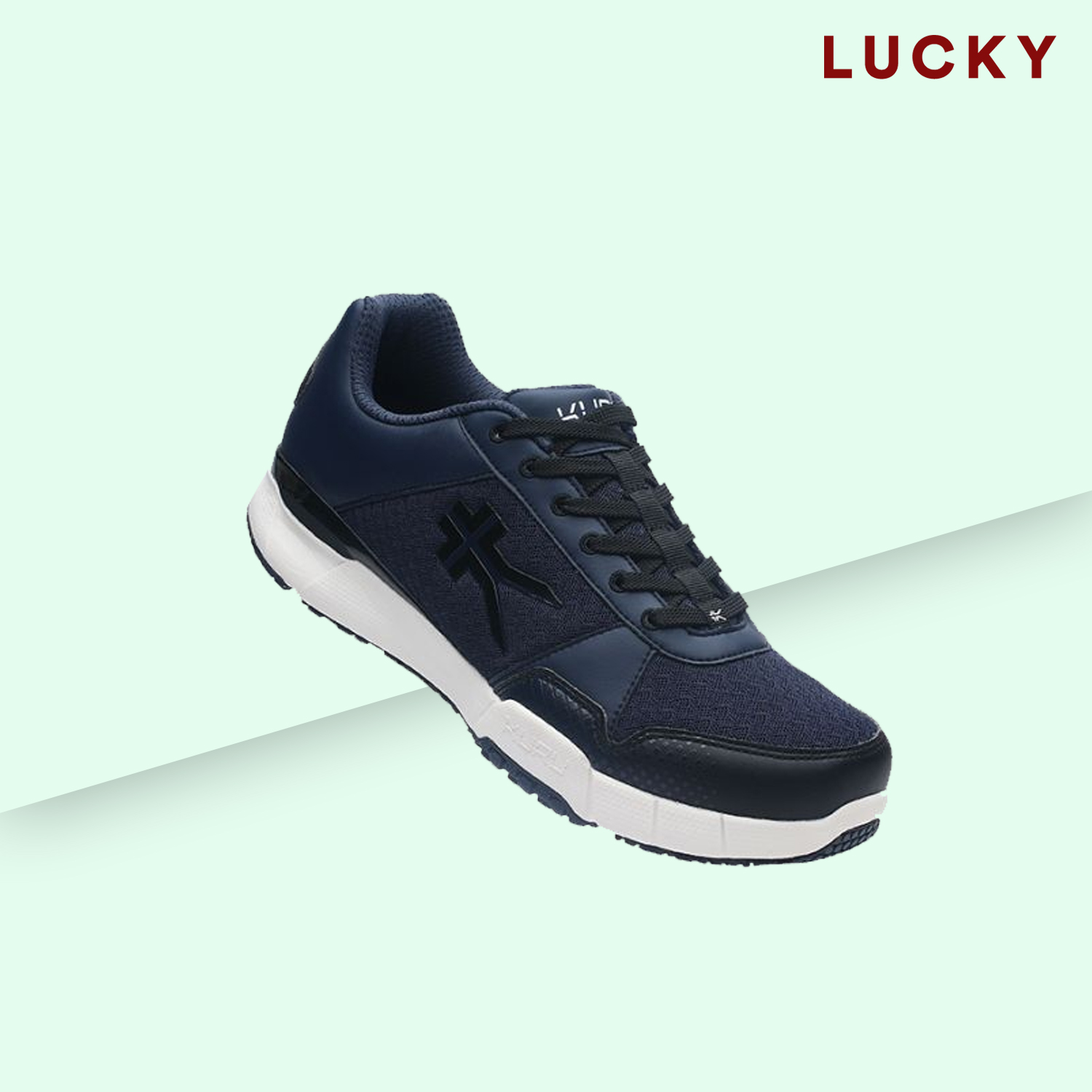 The Kuru Quantum's insole molds itself to the individual contours of the wearer's foot. Designed for arch support, this shoe creates a comfortable foundation for the entire foot with a wide toe box and excellent cushioning that works just as well for all-day casual wear as it does a daily workout.
$135 from KuruFootwear.com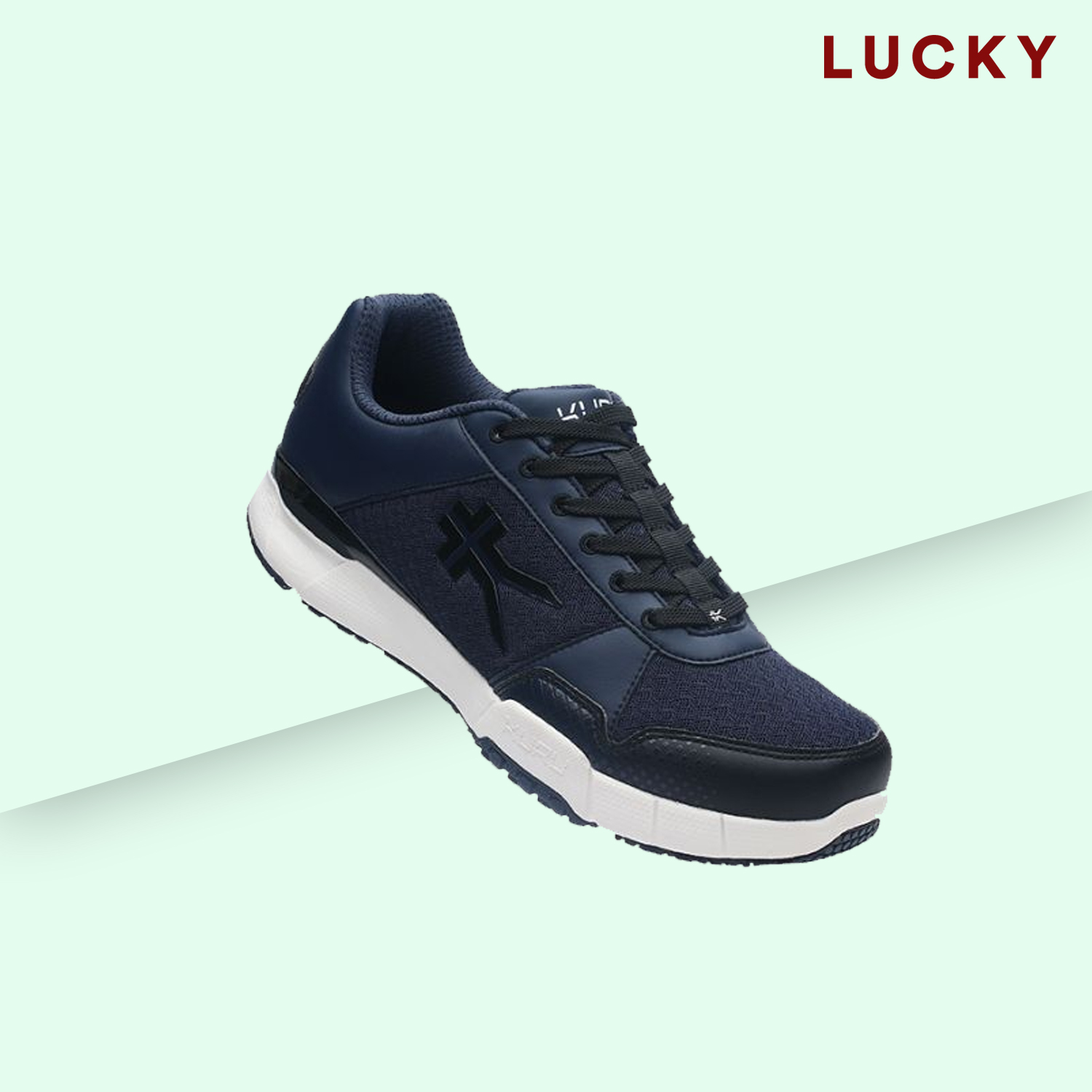 Best Men's Shoes for Flat Feet Overall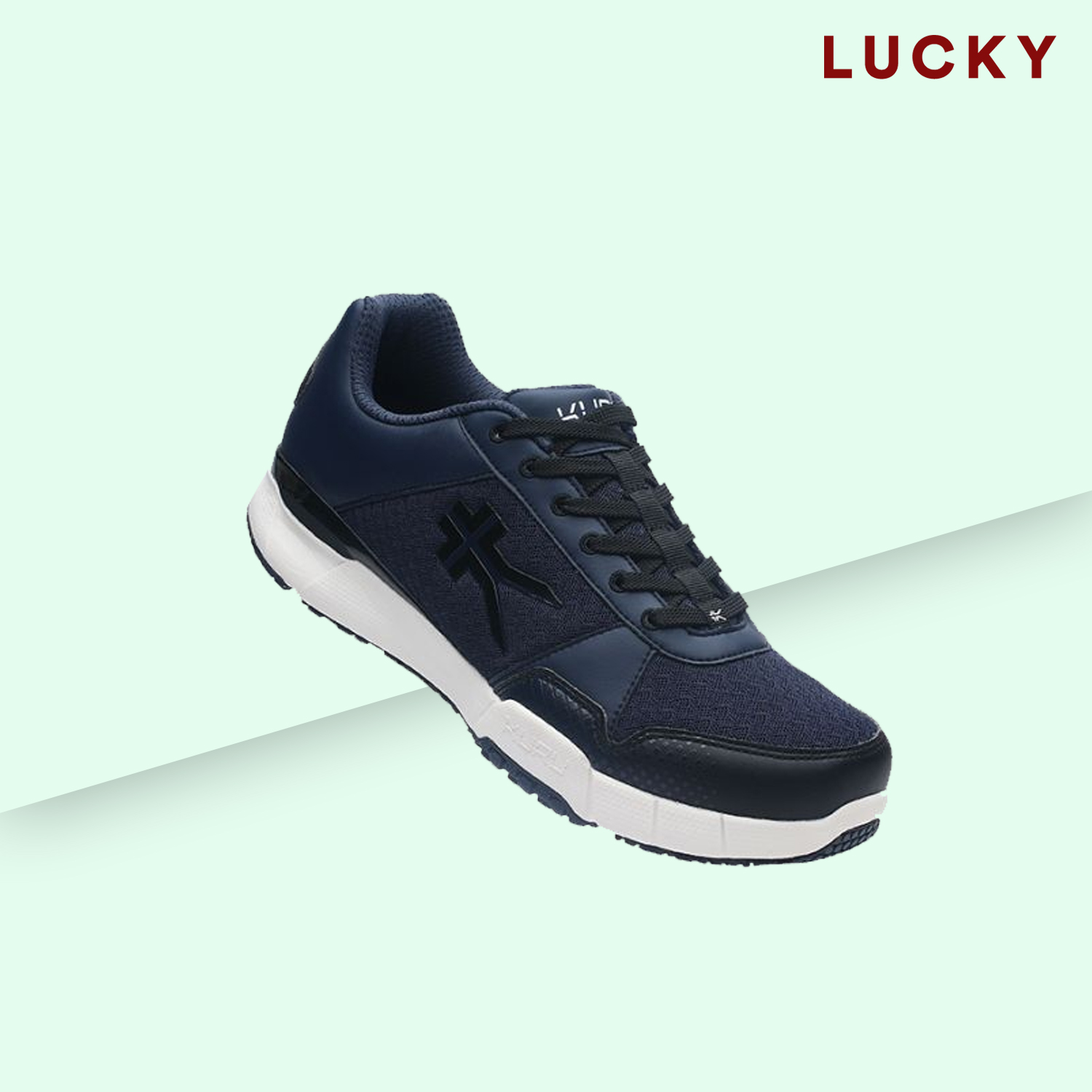 Best Men's Shoes for Flat Feet Overall:
Insole uses body heat to mold to the shape of the wearer's foot
Built-in arch support and cushioning create a comfortable base for a flat foot
KURUSOLE flexes to hug the heel and provide a bouncy, responsive ride
$135 from KuruFootwear.com
Kuru brings together customized cushioning with an insole that uses body heat to mold to the unique shape and curves of the wearer's foot. However, within that molding, there's well-cushioned arch support designed specifically to address issues like plantar fasciitis, collapsing arches, and heel pain. As part of its pain-relief features, the KURUSOLE flexes at the heel, cupping it to reduce pain but providing a responsive, bouncy ride.
Flat feet are often wider from heel to toe. The Quantum's wide midfoot and toe box leave room for the entire foot to stay in contact with the insole's support. Despite that wide design, the shoe still stays snug. It's a great shoe that lets you transition from the gym to work or home and back again.
Tip: The Kuru Quantum is made entirely of vegan-friendly materials.
Best Men's Running Shoes for Flat Feet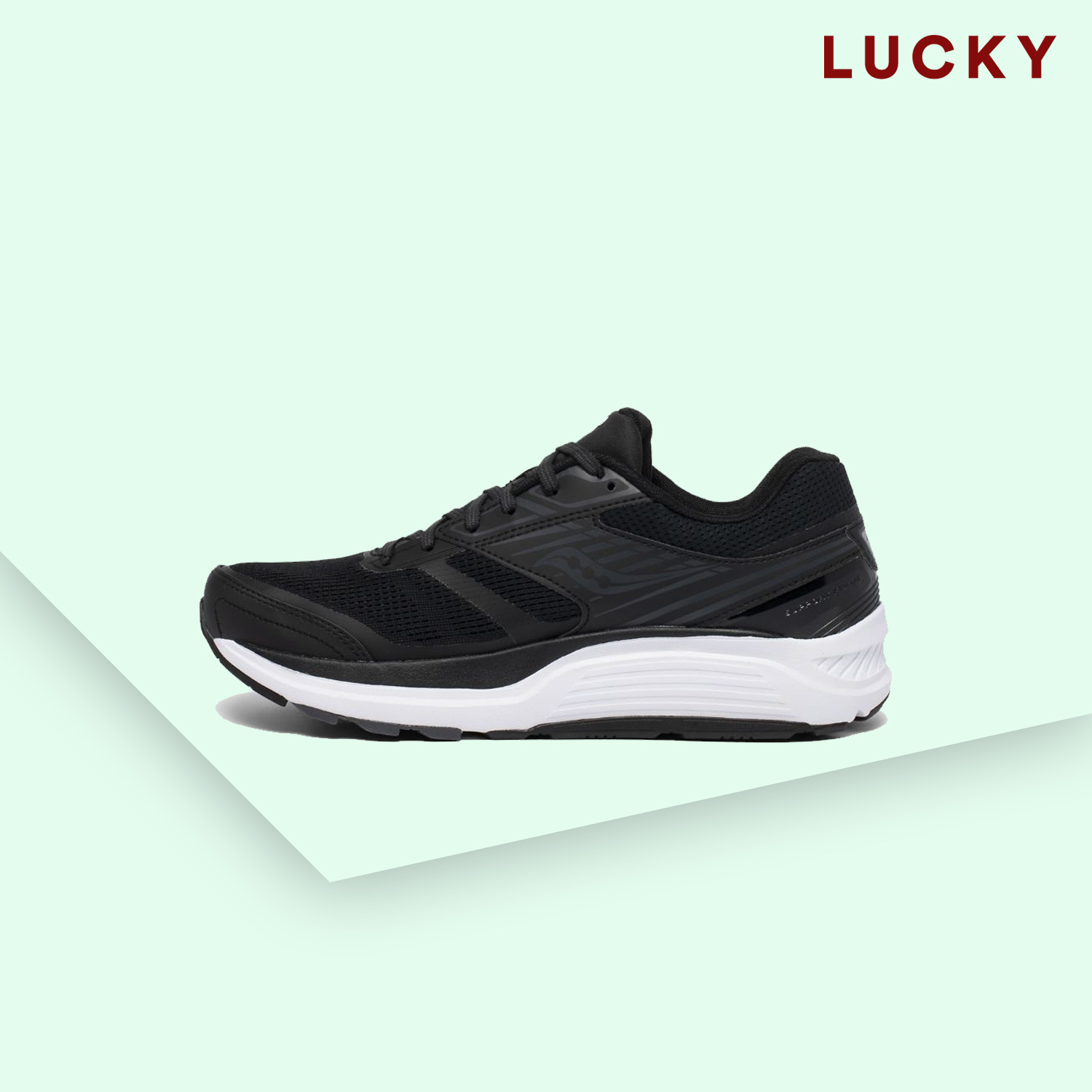 Best Men's Running Shoes for Flat Feet:
Wide midsole leaves room for a naturally flat foot
Excellent cushioning keeps the shoe comfortable on long runs
3D heel counter locks the foot in place
$130 from Saucony.com
The Echelon 8 caters to both runners with naturally flat feet and those struggling with an injury or an arch on the verge of collapse. The Echelon is one of the best running shoes because of its wide design from heel to toe. It leaves space for a wider foot at the shoe's midfoot, putting the body's weight on the sole rather than spreading to the sides of the shoe as may happen with a narrow model.
This model also features Saucony's PWRRUN midsole, and FORMFIT on the interior absorbs impact and creates a plush feel as the foot enters the shoe. That kind of cushioning works well for those who have an injury or a breakdown in the arch. The Echelon 8 is also designed to fit custom orthotics if needed. Finally, a 3D heel counter locks the heel in place, keeping the foot in contact with the shoe's support, cushioning, and stability features through each stage of the gait.
Tip: If you naturally have a low arch (or no arch), you may not experience discomfort or pain associated with your feet. If that's the case, look for a shoe that's wide in the midfoot to prevent the sole of your foot from relying on the side of the shoe for support.
Best Men's Dress Shoes for Flat Feet
Best Men's Dress Shoes for Flat Feet:
FloatFoam footbed cushions and cradles the entire foot
Padded heel cups the heel for a secure fit
Resoleable outer soles
$340 from Nicstoggery.com
Wolf & Shepherd uses top of the line, full-grain calfskin with a sheepskin lining for the Closer. The Oxford design gives this shoe a snug fit that you can dress up for formal occasions or use for classy business meetings.
The FloatFoam footbed and padded heel are what make these a favorite for the flat-footed gentleman. FloatFoam is a type of memory foam that molds to the foot under pressure and heat for a custom fit. Whether you have no arch or a low one, this shoe customizes to your foot's curves. Padded heel cups add to the support by holding the heel secure for comfortable all-day wear.
The Closer is an investment in your footwear. However, the resoleable outsole makes sure that it's one that will stay with you for years. The leather upper gets better with time, and a cobbler can make sure you've got excellent traction.
Tip: An Oxford's closed lacing system provides a closer (and more formal) fit than a derby or monk strap dress shoe.
Best Men's Sandals for Flat Feet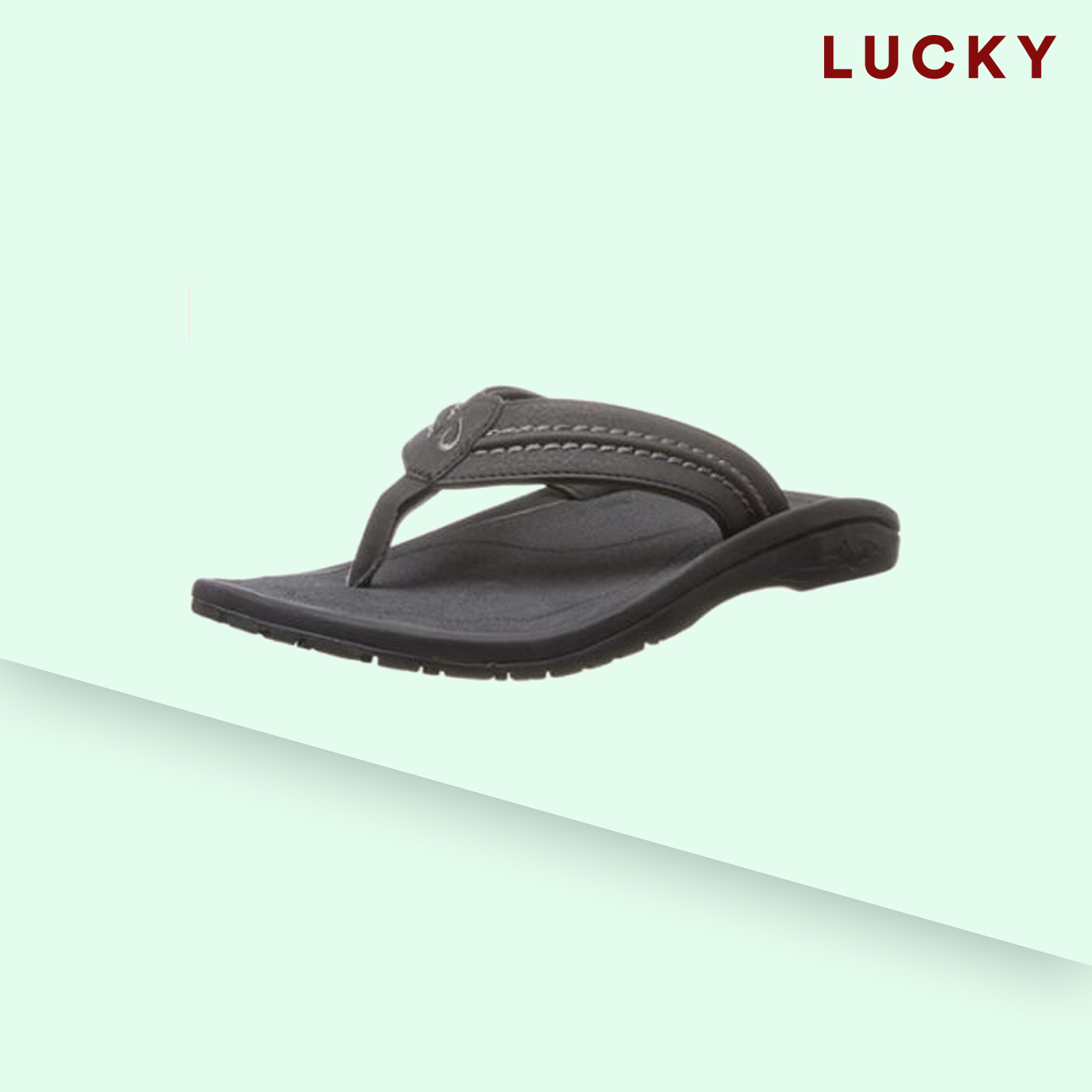 Best Men's Sandals for Flat Feet:
Contoured footbed
Water-resistant straps
Wide width with built-in arch support
$75 from Amazon.com
Sandals and flip flops aren't usually the best choice for flat feet. However, the Hokua is one of the exceptions. A wide design leaves plenty of room for the wider width of a flat foot. That wide design includes built-in arch support in a contoured footbed.
While you can wear these sandals for everyday activities, they have the outsole and weather-resistant straps for outdoor adventures. Serious tread that Olukai calls the "sea urchin lug design" lets you navigate tide pools and water sports as well as a lazy day on the beach.
Tip: Tip: Watch out for inexpensive flip flops. They provide little or no arch support and poor cushioning that can put extra stress on the foot.
Best Men's Work Boots for Flat Feet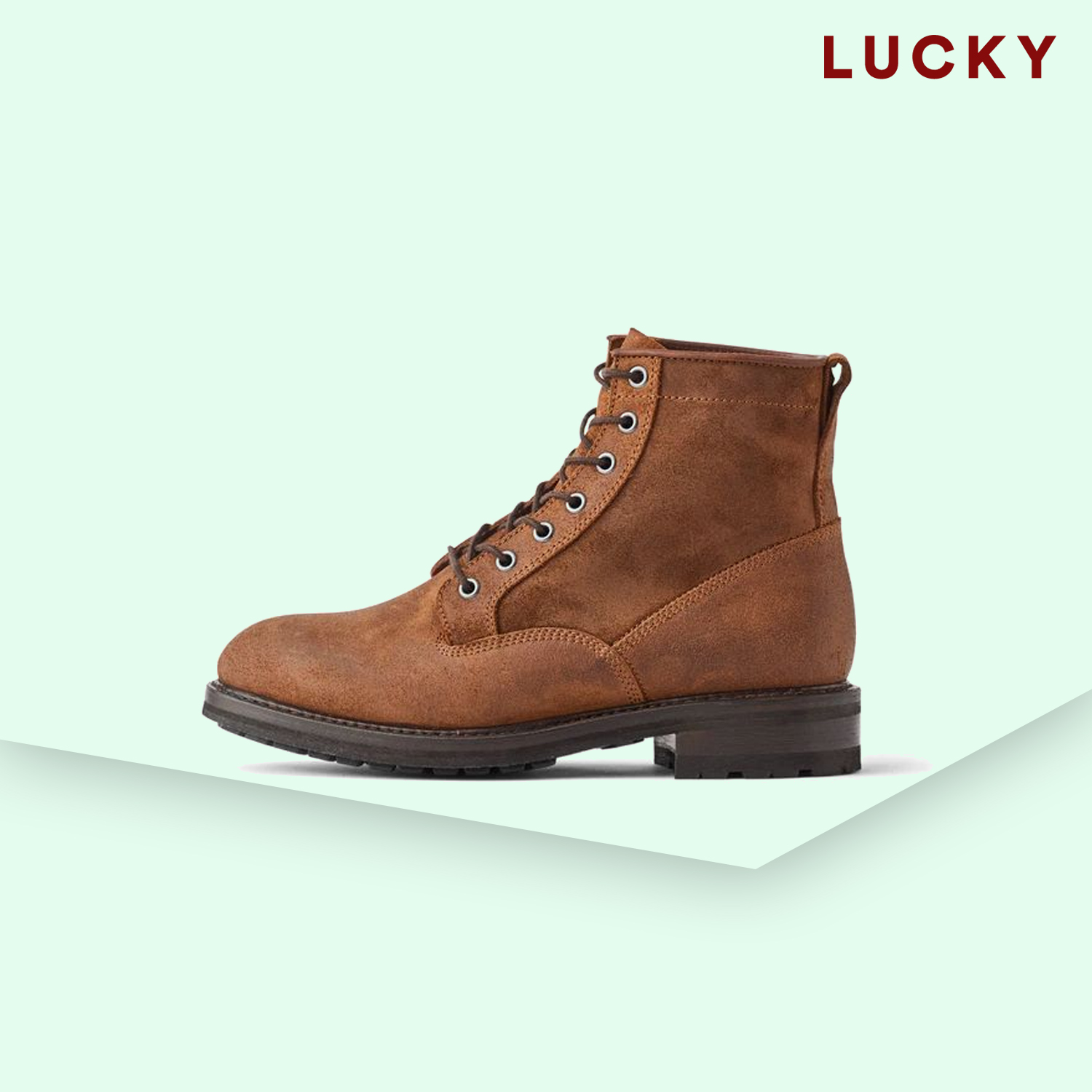 Best Men's Work Boots for Flat Feet:
Suede heel and toe box prevent slippage
Removable insole makes room for custom orthotics
Goodyear welted sole provides water protection
$368 from Filson.com
Filson doesn't cut corners on quality, and their service boots have features that offer protection, durability, and comfort for flat-footed men. First, the exterior of these boots is made with thick, full-grain leather. High-quality materials come together with excellent construction that includes Goodyear welted soles that keep out water but also make the boots resoleable, protecting your investment.
A cork footbed cushions the foot and absorbs impact. Not all boots are compatible with custom orthotics, but these are with a removable polyurethane insole. A composite shank supports the arch through a full workday, even if it includes carrying heavy loads. An added heel counter helps keep the foot in place through quick, dynamic movement. The Filson Service Boots are a good choice for those who need a durable work boot with good arch support but the option of using a custom orthotic.
What Type of Flat Feet Do You Have?
There are different kinds of flat feet. Some people are born with them, while others develop flat feet over time. A flat arch often leads to overpronation, an inward rolling of the foot and ankle. For some, overpronation doesn't cause any problems. However, for others, the consequent misalignment in the legs causes knee, hip, and back pain.
Natural
Injured or Collapsed Arch
All children are born with flat feet, and the arch naturally develops as they grow and mature. However, for some, there's little or no overall development in the arch. Anatomically, a flatfoot is simply another foot type among many.
If you naturally have flat feet, you may not experience any associated pain or discomfort. You may also never need custom orthotics or extra arch support in your shoes.
In general, those with a naturally flat foot typically have a wider foot from heel to toe that can cause the foot to press into and put body weight on the side of the shoe rather than on the sole.
Shoes with a wide last (the model or form used to design the shoe) often provide the best support and fit for this type of flat-footedness. A wide sole puts body weight where it's designed to be—on the shoe's support system, not on the upper.
Flat feet can also be a result of muscle weakness due to age, wear and tear, or injury. A collapsed arch has different needs than someone whose foot is naturally flat. The goal is to support the muscles as they strengthen or to prevent the full collapse of the arch.
Here, the muscles need extra arch support from features like a medial post, guard rails, or an internal frame within the shoe. Shoes with these features are often labeled "stability shoes" or "motion control shoes."
An injured or collapsed arch may also need extra cushioning to absorb impact and support the entire foot.
What Makes a Good Shoe for Flat Feet?
Last
Every manufacturer has a unique "last" they use to design their shoes. Some are narrow, wide, short, long, or any combination in between.
Many people with a naturally flat foot don't need extra arch support like those who have a collapsing arch. Too much arch in a shoe can actually cause foot and knee pain if your arch is naturally low. A neutral shoe with a last that features a low curve in the footbed will actually be more comfortable than one designed with extra arch support.
However, if you have an injured or collapsing arch, a last with an average to high curve to the arch will offer better support and comfort.
Stability
Stability features like a medial post provide extra arch support to prevent overpronation. People with a collapsed arch or injury are more likely to need stability features than someone whose foot has a naturally low arch. Keep in mind that stability features add weight to the shoe, which can increase fatigue.
Motion Control
Motion control features are the next step up from stability features in the prevention of overpronation. Guard rails and internal frames that guide the foot through a neutral gait are among the most aggressive motion control features. Like stability features, any additions to the internal structure of the shoe adds weight.
Cushioning
A flat foot tends to be more flexible than average. Extra cushioning absorbs impact and prevents shock from over flexing the foot. Plus, cushioning makes the sneaker feel more comfortable, especially when you're on your feet all day.
Shoe Width
Someone with a neutral arch has a curved foot shape that's narrower through the midfoot. However, a flat foot causes more of the foot's sole to come into contact with the ground, putting a wider portion of the foot in contact with the shoe.
Flat feet shoes with a wider last or that come in wide widths make room for your foot to get full shoe support.
Removable Inserts
Shoes with removable inserts allow you to use a pre-made or custom orthotic. Footwear without a removable insert requires you to put your custom insert on top of the footbed. Consequently, the toe box and heel may not fit correctly.
Athletes and Flat Feet
Take extra care of your feet when participating in athletics. No matter your foot type, high-impact activities and sports put a lot of stress and shock on the feet. Make sure your cross trainers, running shoes, or basketball sneakers are wide enough for your feet and have high-density shock absorption to keep the jolt of impact from shooting through your body to your knees, hips, and lower back.
If you need extra arch support, make sure you wear a pair of sneakers that either has built-in arch support or removable inserts, so you can use a pre-made or custom orthotic.
Frequently Asked Questions
What can cause flat feet?
Flat feet are not an abnormality. They're one kind of foot type. Some men have flat feet based on their genetics and anatomy. Other men develop them with age, injury, or as muscles and ligaments get worn down.
Can you correct flat feet?
The ability to correct a flat foot depends on the cause. If flat feet are part of your natural build, there's nothing you can do to correct that. If injury, age, and wear and tear are behind a collapsing arch, there are interventions that can help but may not 100 percent prevent arch damage. The first defense is usually physical therapy exercises that strengthen the muscles in the foot and ankle. The second is shoes that support the arch.
Can men's shoes for flat feet correct my overpronation?
Stability and motion control features can help correct overpronation, though they may not entirely be able to create a neutral gait. Some men find that a shoe that supports the natural shape of their foot works just as well and is as comfortable as a stability or motion control sneaker. It might take some trial and error to find what your feet specifically need. It could be extra cushioning or wider widths that make you most comfortable. For others, it could be a removable insert that makes room for an orthotic in a shoe that provides neutral support.
Final Advice
A good look at the cause of your flat feet along with the fit features that feel best to you can guide you to the perfect shoes. You may need a variety of shoes like dress shoes, work boots, and workout sneakers to support your flat feet through all of your activities. After you find the right shoes for your flat feet, you'll begin to notice that you can forget about your footwear altogether and enjoy where you are and what you're doing, whatever it may be.