Online mattress brands have changed how we buy mattresses. Local showrooms are one of many options for most online mattresses. More and more shoppers are buying mattresses online because it's cheaper, easier, and there's more to choose from. Ordering a mattress online may seem scary, but it can be safe and rewarding.
Buying a mattress online from the manufacturer has many benefits. You can try it at home, and it's easy and low-risk. We will guide you on buying a mattress from most online mattress companies so you find the perfect one for you. It's easy, and we've got you covered.
Benefits of buying a mattress online
Online mattress buying has many benefits. Here are some of the benefits:
Convenience: Online mattress shopping offers unparalleled convenience. With just a few clicks, you can browse a wide range of mattresses from the comfort of your home. There's no need to visit multiple stores or deal with pushy salespeople. You can shop anytime, whether during the day or late at night.
Extensive Selection: Online retailers provide a vast selection of mattresses. You can find various types, sizes, and brands all in one place. You can choose from many mattresses, such as memory foam, hybrid, organic, or latex. There are lots of options available. You can choose the right mattress with our wide variety of options.
Competitive Prices: Online mattress shopping often comes with competitive prices. Online retailers can sell mattresses at lower prices than physical stores because they cost less. There are often deals and sales that can make things cheaper. It means you can get a high-quality mattress without breaking the bank.
Detailed Product Information: You can access comprehensive product information when shopping online. Websites typically provide detailed descriptions, specifications, and customer reviews for each mattress. You can find out three things about a mattress: what it's made of, how it's built, and what unique things it has. With this information, you can make a better choice that fits your wants and needs.
Convenient Delivery: After you buy the mattress, it will be delivered to your door. Online stores usually have free shipping. It makes getting an original foam mattress even easier. The mattress comes in a small box that's easy to move around. You can have your new mattress delivered without worrying about transportation. It's convenient and easy.
Trial Periods and Return Policies: Online mattress stores give you a lot of time to try out the mattress; you can send it back if you don't like it. Try out the mattress at your home for 60 to 180 nights. You can return the mattress easily and get a refund or exchange if you're unhappy. The trial periods bring you peace of mind, and make sure you like what you bought.
Customer Support: Online mattress retailers prioritize customer satisfaction and provide excellent customer support. You can contact customer service if you have questions or concerns. Their team can help over the phone, email, or live chat. They know their products well and can help you make the best choice based on your needs.
Buying a mattress online: How to do it Step By Step
It is better to buy mattresses online than at a store. Many choices are available, which can be good, but they also need clarification when picking the best one. We will guide you through the process of buying a mattress online so you can enjoy all the benefits it offers.
1) Set Your Budget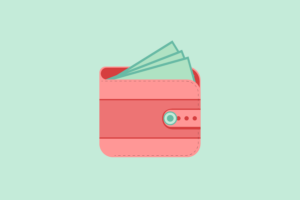 Buying a new mattress online can affect how well you sleep, and it's a big investment. It's important to consider your budget before purchasing a mattress, though. Setting a budget helps you avoid overspending on a mattress beyond your means. A higher price doesn't always mean better sleep. Figure out how much you can spend when buying a mattress.
Having a budget also helps narrow down your options. The online mattress market is flooded with numerous mattress models, making it overwhelming to choose from. Setting a budget allows you to focus on models within your price range and disregard the rest of the online mattress market.
Mattresses vary in cost, ranging from budget-friendly options to luxurious high-end ones. Online mattresses usually cost between $600 and $2,000. However, some mattress features are cheaper at $300, while others are more expensive at $3,000.
Various factors influence the price of a mattress. Better materials, fancier design, and better make typically cost more. It's important to remember that the priciest mattress may not be the best one. Several factors contribute to a mattress's price.
Materials: Mattresses made of high-quality materials, such as latex, organic ingredients, or special components, often have a higher price tag. On the other hand, mattresses using materials like polyfoam are generally more affordable.
Construction/Type: How a mattress is built significantly affects its final price. Hybrid and latex beds cost more than innerspring or all-foam ones. Additionally, mattresses with higher profiles or additional layers may cost more.
Brand: Luxury brands with established reputations often produce higher-priced mattress models.
Policies: Sleep trial policies and warranties may increase the price of a mattress with more benefits.
Country of Origin: Mattresses made in the US cost more because factories and workers cost extra. Imported ones are usually cheaper.
Online or in-store: Most online mattress brands have lower costs and may be cheaper. Online retailers frequently run promotions that further reduce the price.
It's important to pick a mattress that works for you and fits your budget. To find the best mattress for you, consider these factors so you can make a smart choice and save money.
2) Choose a Mattress Type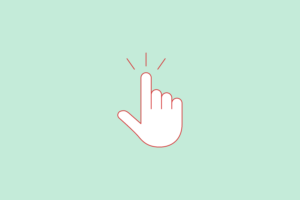 After deciding on your budget, you can pick the perfect mattress type that fits your needs. The mattress type refers to the construction and materials used in its design. Different materials offer varying comfort levels, prices, durability, and other performance factors.
Memory Foam Mattress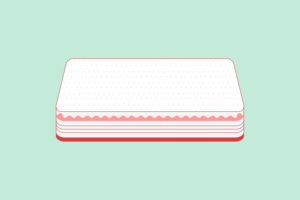 Memory foam mattresses are made of foam and have a memory foam layer on top of the traditional mattresses for added comfort. NASA created memory foam, which became famous in mattress brands like Tempur-Pedic.
Memory foam molds to your body, providing excellent pressure relief and contouring. It absorbs motion and doesn't make noise, so your sleep partner won't be disturbed. Memory foam can get hot, but it can be cooler if it has open-cell foam or gel added to it. Memory foam mattresses can cost a little or a lot, depending on how they're made and what they look like.
Foam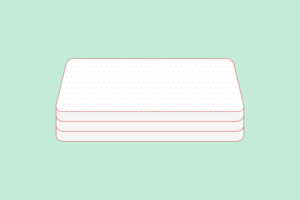 Foam mattresses are composed of various types of polyfoam layered on top of each other. The core of the foam is strong and long-lasting, and the other layers of foam mattresses are a softer foam used to provide comfort and support.
Foam mattresses offer good contouring, pressure relief edge support, and motion isolation. Foam mattresses can be different in quality, price, and performance. This depends on their foam type and how they are put together.
Hybrid Mattress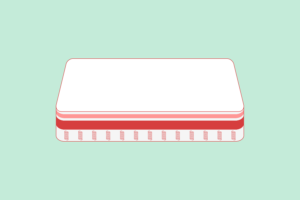 Hybrid mattresses use metal coils for support and memory foam, latex, or micro coils for comfort. Hybrids aim to combine the good things in steel coils, innerspring mattresses, all foam mattresses, and latex models and minimize the bad things. The way a hybrid mattress or bed is made can impact how bouncy, comfortable, durable, stable, and cool it is.
Hybrid mattresses are made well and last long. They usually cost more than other kinds of mattresses.
Innerspring Mattress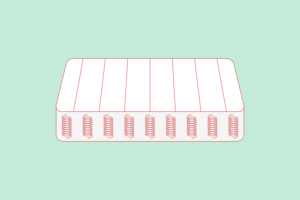 Innerspring mattresses consist of metal coils wrapped in a fabric cover. Traditional innerspring mattresses were popular hot sleepers in the past but are now less common. However, they still have loyal fans.
Innerspring mattresses are usually affordable, bouncy, breathable, and easy to move on. However, they are more prone to noise, motion transfer, and pressure build-up.
Latex Mattress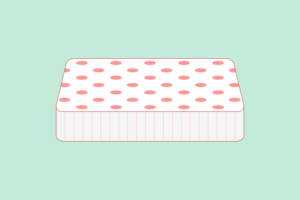 Latex mattresses feature a comfort system and support core made of latex foam. Synthetic latex comes from oil, and natural latex comes from rubber trees. Natural latex mattresses are more prevalent among eco-conscious shoppers. Latex foam mattresses cost more than organic mattresses, but they last longer and give good support.
Mattresses use two kinds of latex: Dunlop and Talalay. Dunlop is a bit denser, while Talalay is lighter and softer.
Other
In addition to the mattresses we mentioned earlier, you can find other types of online mattresses. These include airbeds, waterbeds, and Japanese futons. These mattresses are not as popular as foam, latex, and coil beds but have special features. You can think about them when choosing a mattress.
Airbeds have air chambers that can be adjusted to change the firmness of the soft mattress used. These are different from inflatable mattresses used temporarily. Waterbeds have tubes filled with water. But they don't provide enough support and can be messy if they burst.
The Western futon has a bed frame, but Japanese futons go straight on the floor. They may appeal to those seeking a minimalist lifestyle. Futons are good for support and can be put away to save space. Sleeping on the floor may not be practical if you have trouble moving or it hurts your body.
3) Selecting the Firmness Level of Your Mattress
| | | | |
| --- | --- | --- | --- |
| Firmness Level | Feel | Description | Recommended For |
| 1 | Extra Soft | The sleep surface sinks deeply and closely conforms to the body | Side sleepers under 130 lbs. |
| 2-3 | Soft | The sleep surface sinks and significantly conforms to the body | Side sleepers under 130 lbs. |
| 4 | Medium Soft | The sleep surface moderately sinks and provides contouring | Sleepers under 130 lbs. |
| 5 | Medium | The sleep surface sinks minimally and offers moderate contouring | Sleepers between 130 and 230 lbs. |
| 6 | Medium Firm | The sleep surface provides moderate contouring with a little sinkage | Sleepers between 130 and 230 lbs. |
| 7-8 | Firm | Almost no sinkage with minimal contouring | Side sleepers over 230 lbs. |
| 9-10 | Extra Firm | The sleep surface doesn't sink and provides little contouring | Back and stomach sleepers over 230 lbs. |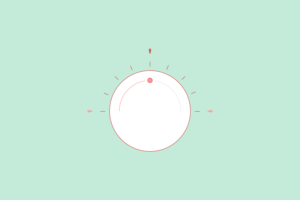 The firmness of a mattress significantly affects its perceived comfort. Mattress firmness depends on how soft or firm the top layers of the organic mattress and the bed are.
Comfort is different for everyone. It depends on what you like, how heavy you are, and how you sleep. Many mattress manufacturers use a firmness scale of 1 to 10 to show how soft or hard each model is. It helps people better compare different mattresses. Most people follow these sleep tips, but everyone has their preferences.
Sleeping Position:
The way you sleep affects how firm your mattress should be. Side sleepers put a lot of weight on one side of their body, which can cause pressure on the hips and shoulders. They like softer mattresses that contour their body to spread out their weight. Back sleepers often find medium to medium-firm models with moderate contouring most comfortable. Stomach, back, and stomach sleepers typically benefit from a firmer mattress to support proper alignment.
Body Weight:
Your body weight determines sleep position side sleepers the amount of pressure exerted on the mattress. People under 130 pounds usually prefer sleeping on a softer mattress that hugs their bodies more. People who weigh over 230 pounds need to position a firm bed so they don't sink in while sleeping.
Personal Preferences:
Ultimately, selecting the right firmness level comes down to personal preferences. Many people prefer different types of mattresses. Some like soft ones, while others prefer firmer foam ones, even in new bed-in-a-box models. You are the best judge of your preferences, so consider them carefully. If you share a used bed in a box with someone, ensure you agree on the firmness level that is comfortable for you.
4) Choose a Mattress Size
| | | |
| --- | --- | --- |
| Mattress Size | Dimensions (Width x Length) | Best For |
| Twin | 38″ x 75″ | Children, Teens, and college students & Single adults |
| Twin XL | 38″ x 80″ | Teens & Taller single adults |
| Full/Double | 54″ x 75″ | Single adults, Teens, & Guest rooms |
| Queen | 60″ x 80″ | Couples & Single adults who want extra room to stretch out |
| King | 76″ x 80″ | Couples who want extra space & Couples who frequently share their bed with a small child or a pet |
| California King | 72″ x 84″ | Taller couples, Couples with a pet that sleeps at the foot of their bed |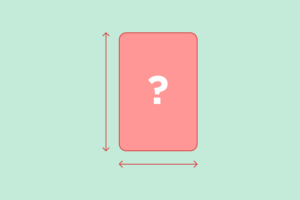 Choosing the right size mattress depends on a few things. Consider the size of your room, your budget, and if you share the bed with anyone.
There are many different mattress sizes. Some of the most common ones are twin, twin XL, full/double, queen, king, and California king. Reputable mattress brands have these sizes, but some have fewer options. Also, some models may have slightly different sizes and thicknesses for the same bed frame and mattress part.
Twin:

The twin mattress is the smallest size, around 38 inches wide and 75 inches long. It's great for kids, teens, or adults with small rooms!

Twin XL:

The Twin XL is longer than a regular Twin bed. It's about 38 inches wide and 80 inches long. This size is perfect for taller people who need more legroom but still want a narrower bed.

Full/Double

: A full or double mattress is wider than a twin, measuring about 53 inches wide and 75 inches long. This size is good for one person who likes space or two who don't need a lot of room.

Queen: The queen-size mattress is favored by couples and those who want more room. The bed is usually 60 inches wide and 80 inches long. It's a good size for two people but doesn't take up too much room.
California King:

The California King mattress is a good choice for taller people. It's slightly longer and narrower than the king size. It's 72 inches wide and 84 inches long. It's great for couples who want more length than width.
These dimensions are typical for a firm mattress but may differ a bit for each other mattress size and model. Moreover, the thickness of the mattress varies by brand and model. Thus, it's important to consider these factors when choosing a mattress.
These dimensions are typical for a firm mattress but may differ a bit for each other mattress size and model. Moreover, the thickness of the mattress varies by brand and model. Thus, it's important to consider these factors when choosing a mattress.
5) Look for Reputable Online Mattress Brands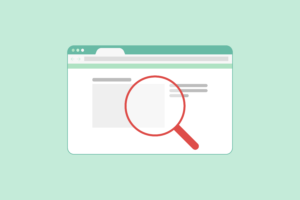 Once you know what mattress you like, it's time to look at brands. Choosing a good company makes buying a mattress easier. Look for one that sells good products and helps customers well.
Buying a mattress straight from a trusted company has benefits. Numerous mattress companies offer free shipping, making delivery a breeze to your home. When you buy a mattress back from the maker, returns, exchanges, and warranties are easier to handle.
Knowing which brands to trust can be hard when looking for a mattress online. Conducting thorough research becomes crucial to uncovering viable options. Reading your local mattress store and mattress reviews and store reviews is an effective way to find the best online mattress. They help you narrow down your search and learn about some of the top-rated mattresses.
6) Evaluate Sleep Trials, Return Policies, and Warranties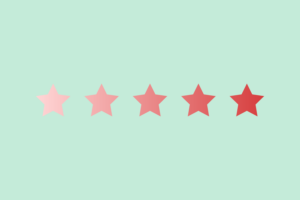 Good online mattress brands offer customer-friendly policies like sleep trials, easy returns, and warranties. It's important to review the policy's terms and conditions carefully. This helps you understand them completely.
Sleep Trial:
Online mattress brands usually provide a sleep trial at home. This is more common for brands that don't have physical showrooms. Companies want customers to be confident when buying online. They give you a specific timeframe to try the mattress at home. You can return or exchange a mattress if it's uncomfortable or ineffective. Some companies might require a brief break-in period before allowing returns.
Returns:
A brand offering a sleep trial generally has a reliable return policy for many mattress companies. Online mattress companies let you return the mattress and get a full refund. They also help set up the charity to collect the used mattress. Each policy has its terms and conditions. This includes limitations and return fees. It's important to remember this.
Warranty:
A warranty protects your mattress from defects. Policies usually deal with things like deep dents and cut foam. The warranty should explain what it covers, how long it lasts, and what you must do as the owner. Mattress warranties usually last for a few years. Sometimes, if the mattress is older, owners may need to pay a part of the repair or replacement cost. Shipping fees may also apply.
7) Purchase and Set Up Your New Mattress
After researching and finding a comfortable mattress that fits your budget, it's time to buy it. Begin by visiting the product page for the specific model you have chosen. Choose the size you want and any other options, then add the mattress to your cart. When you're done shopping, click on your cart and follow the buying steps.
Some online mattress sellers give you extra services like White Glove delivery and removing your old mattress for a fee. It's like what you get at regular mattress stores. It can make things easier for you. We'll set up your new mattress and remove the packaging with White Glove delivery. Old mattress removal involves the disposal of your previous sleep surface. You might see these options when you add the product or choose the delivery method.
Online mattress sellers let you pay with credit, debit, or PayPal. You can pay for a mattress in installments if you don't want to pay the full amount upfront. Many online mattress companies offer this option to make it easier to manage the cost.
After successfully placing your order, you will receive a tracking number. You can track your mattress shipment and see when it will be delivered. Your new bed's delivery time depends on where you are, where the mattress is from, and if it's customized. It could arrive quickly or take weeks.
Most online mattress brands utilize the mattress-in-a-box shipping method. The new mattress is made smaller to make it easier to ship. It is a good night's sleep when Green buys a mattress packed in a compressed box online. It is better than buying one at a store.
If your mattress delivery does not have White Glove service, you must move the box to your room and follow the instructions to set up the mattress. This task is typically easier with the assistance of another person.
In most cases, the mattress will slide out of the box while still wrapped in plastic. Customers can place the mattress on their foundation and carefully unwrap the plastic. The new mattress might need a few hours to expand before sleeping and a few days to reach its full size. The manufacturing process may cause some bad smells for a few days. Open the windows to make them go away.
When you're ready to sleep, go to bed on your new mattress, put on your favorite sheets, and enjoy a peaceful sleep.
FAQ's
Why should I buy a mattress online?
Buying a mattress online offers several advantages. It provides a convenient shopping experience, a wide range of options to choose from, competitive prices, and the ability to read customer reviews before making a decision.
Can I trust the quality of mattresses purchased online?
Yes, you can find high-quality mattresses online. Reputable online mattress retailers often provide detailed information about their products, including materials used, manufacturing processes, and certifications. Look for trusted brands and customer reviews to gauge the quality of the mattress.
Is it possible to test the mattress before buying online?
While you can't physically test a mattress before buying online, many online mattress companies offer generous return policies, including sleep trials. These trials allow you to sleep on the mattress for a specified period (typically 30-100 nights) and return it if you're not satisfied.
How can I determine the right firmness level?
Firmness preferences vary among individuals, but general guidelines can help. Side sleepers typically prefer a medium to medium-soft mattress, back sleepers a medium to medium-firm mattress, and stomach sleepers a medium-firm to a firm mattress. However, personal preference and body weight also play a role.
What if I'm not satisfied with the mattress after purchase?
Most online mattress retailers offer hassle-free return policies. If you're not satisfied with your purchase, check the return policy within the specified timeframe, follow the instructions for returning the mattress, and request a refund or an exchange.
How long does it take to receive the mattress after ordering online?
Delivery times can vary depending on the mattress company and your location. Typically, it takes anywhere from a few days to a few weeks for the mattress to be delivered to your doorstep. Check the estimated delivery time provided by the retailer.