The best Android phones offer ample memory and processing power, good battery performance, a bright and clear display, and an exceptional camera system, all without breaking the bank. Although Apple has come out with more affordable phones in recent years like the iPhone XR, SE, and Mini models, there have always been an abundance of Android phone offerings at all different price levels.
Some of the best cheap Android phones are available for less than $200, while high-end flagship models tend to cost closer to $1,000. Android offers more variety in terms of its pricing and its devices, so finding the right Android phone can be tough. In this guide, we round up the best Android phones in different categories, including the best overall Android, the best budget flagship Android, the best Android under $200, the Android with the best battery, the Android with the best camera, the best Android for gaming, and the best foldable Android.
The best Android phones
Best Overall: Samsung Galaxy S22 Ultra
Pros
Comes with an S-Pen that's very responsive
Gorgeous display
Superior camera system
Cons
$999 from Amazon
With an included S-Pen that's extremely accurate, a phenomenal camera system, speedy multitasking, and gorgeous colors, the Samsung Galaxy S22 Ultra is the best Android on the market in 2023.
Best Overall: Samsung Galaxy S22 Ultra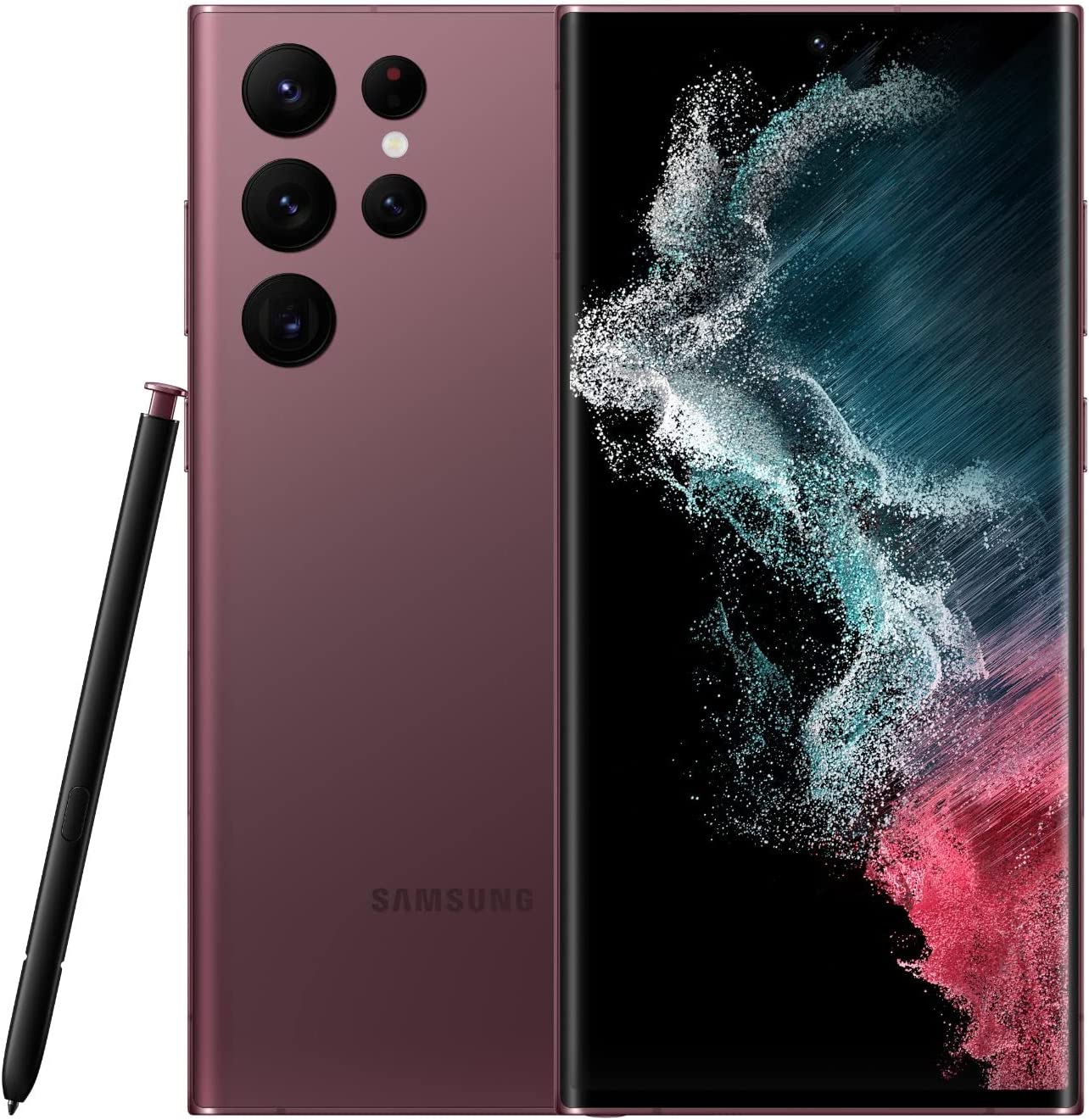 Best Overall: Samsung Galaxy S22 Ultra
Pros
Comes with an S-Pen that's very responsive
Gorgeous display
Superior camera system
Cons
$999 from Amazon
With a simple glance at the S22 Ultra, you can see it's far superior to most other phones on the market. It has a high end rear camera system with a 12MP ultrawide sensor, 108MP wide angle cam, two 10MP telephoto lenses, space zoom, and optical image stabilization for keeping your images sharper and reducing blur associated with camera shake. The 40MP front camera has 3x digital zoom, and it takes clear self-portraits no matter the time of day or background setting.
A speedy octa-core processor and up to 12 GB of RAM mean your phone will have enough power to work, game, or perform whatever task your heart desires, and S-Pen compatibility makes note-taking or drawing on your phone much easier.
The S22 Ultra comes in Phantom Black, Phantom White, Burgundy, or Green, and all of the color options are rich and vivid. The 6.8-inch dynamic AMOLED screen is vibrant, with a refresh rate of up to 120Hz, making games look phenomenal on the mobile device.
The S22 Ultra boasts a 5,000 mAh battery, which should easily last for a whole day of use. The only downside to this exceptional phone is its price, which can cost you in the range of $1,400 with all of the bells and whistles.
Best budget flagship Android: Google Pixel 6a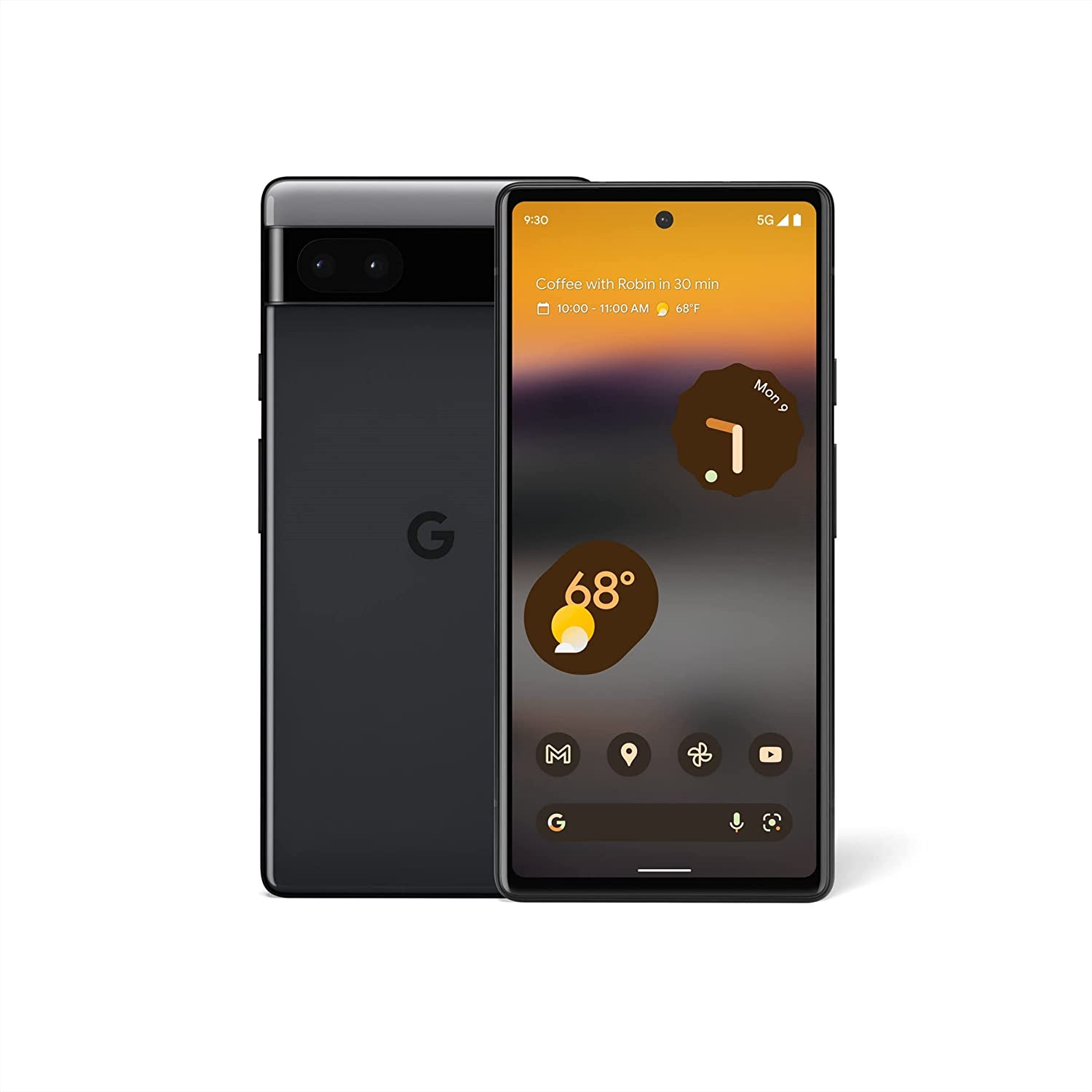 Best budget flagship Android: Google Pixel 6a
Pros
Priced under $500
Powerful processing
Includes cool features like magic erase and true tone
Cons
$389 from Amazon
A more affordable option to the Pixel 6, you can buy Google's Pixel 6a for around $450. Available in Sage, Chalk, or Charcoal color options, the Pixel 6a has a 6.1-inch display with a refresh rate of up to 60Hz. It also features Corning Gorilla Glass 3 for better durability, as well as a 4,306 mAh battery (minimum) with fast charging that lasts for days in battery-saver mode.
The camera system on the Pixel 6a isn't as advanced as that of models like the Pixel 6 Pro, but it'll still take excellent group pics and selfies. It has an 8MP front camera and 12.2 MP dual pixel wide rear cameras. Additional features like magic erase, real tone, and face unblur also enhance the photo editing experience without the need for third-party applications.
With Google Tensor and Titan 2, the Pixel 6a is a powerful, yet efficient phone for those who don't want to spend too much cash.
Best Android under $200: Moto G Power 2023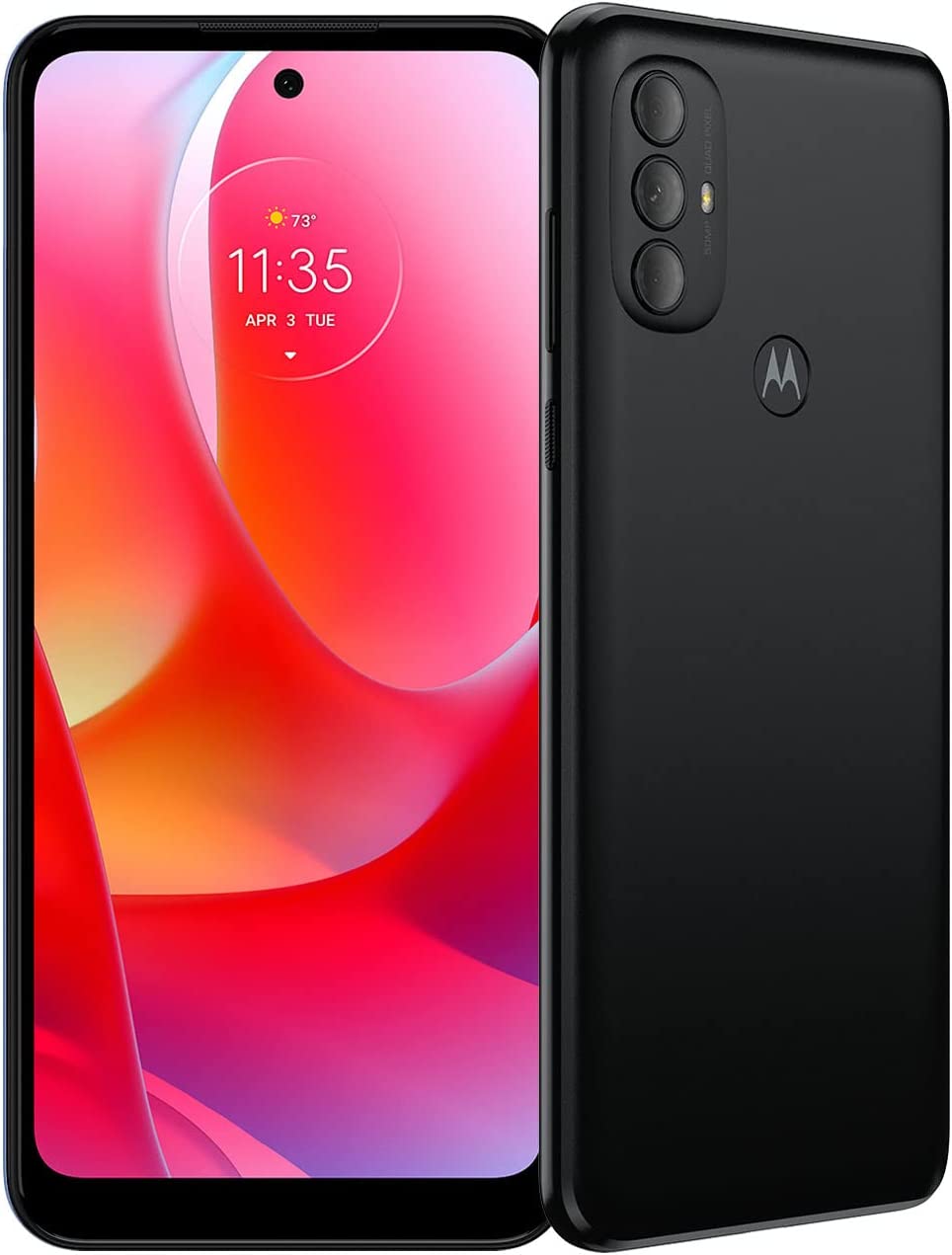 Best Android under $200: Moto G Power 2023
Pros
Up to 3 days of battery life
90Hz refresh
Decent camera
Cons
Makes compromises (plastic body, low RAM, dim screen)
$165 from Amazon
The Moto G Power 2023 is one of the few phones that gives you up to three days of battery life out of its 5,000 mAh battery, yet it costs so little. USB-C fast charging lets you charge this cheap phone quickly, and you'll likely get a lot of use out of this budget Android device. It originally retailed for $250, but it now sells just about everywhere (including the Motorola site) for less than $200.
The 6.5-inch HD+ screen has a refresh rate of 90Hz, and its IP52 rating means the phone has some resistance from water and dust.
With a MediaTek Helio G37 processor, 4 GB RAM, and a plastic body, don't expect this phone to perform at the same level as an expensive flagship Android. However, you will get features like a fingerprint reader, face unlock, and a decent camera system  with an 8MP front camera and a rear camera with a 50MP sensor and 2MP macro and depth sensors.
Android with the best battery: Asus ROG Phone 6 Pro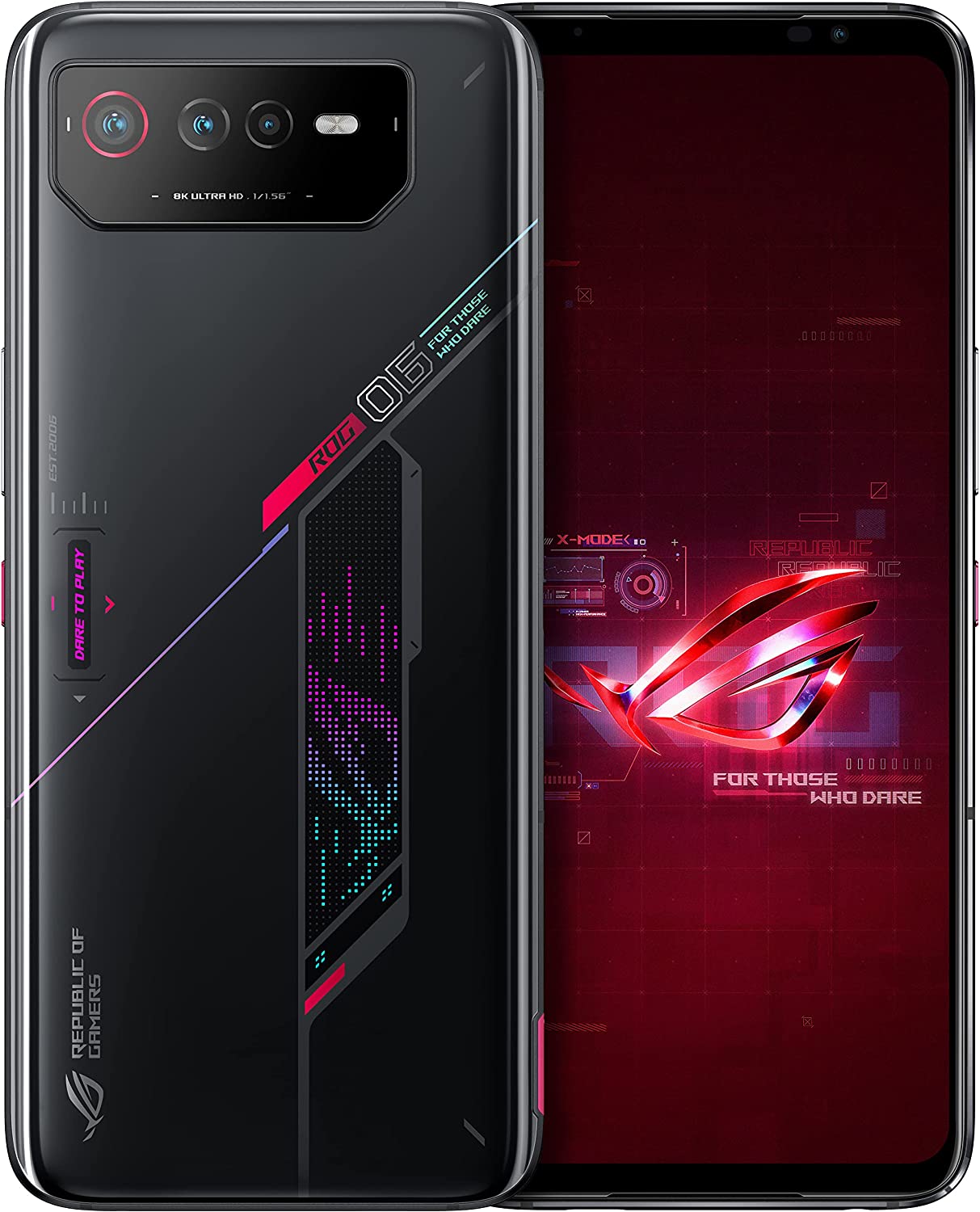 Android with the best battery: Asus ROG Phone 6 Pro
Pros
6,000 mAh battery
165 Hz refresh
Good sound
Cons
Lacks enough internal cooling (there's an add-on wireless cooler available)
$1,139 on Amazon
With a 6,000 mAh battery, this mobile device by Asus has one of the most powerful batteries on the market. It looks kind of like a phone of the future, and naturally this is a phone that's designed for mobile gamers (hence the ROG designation, as ROG stands for Republic of Gamers).
The specs on this phone are outstanding. In addition to its 6.8-inch AMOLED display with a 165 Hz refresh rate, it also has a very small second screen on the back, a ton of memory, and an immense amount of processing power.
Best Android phone for gaming: Black Shark 5 Pro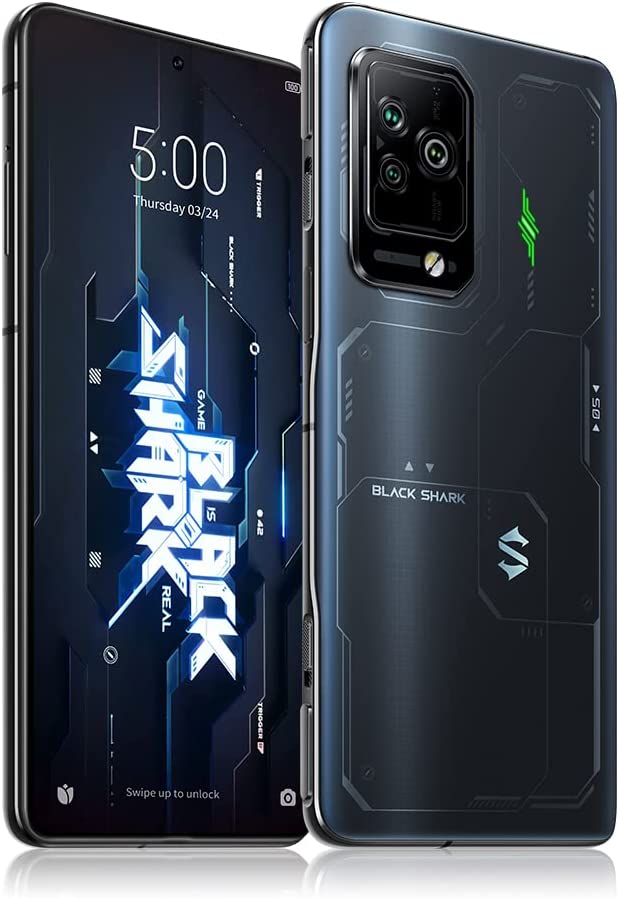 Best Android phone for gaming: Black Shark 5 Pro
Pros
Liquid cooling
144 Hz refresh
Has magnetic popup triggers
Cons
Not ideal for non-gaming tasks
$649 on Amazon
Xiaomi has stepped up its game over the past few years in terms of its device offerings, and its Black Shark 5 Pro is an exceptional device for mobile gaming. With a Snapdragon 8 chip and an Adreno 730 GPU, as well as 8GB RAM (starting), games load extremely quickly.
This phone is best-served as a gaming device and not as a phone for work, streaming, or social media. There are magnetic pop up triggers along the side, it has liquid cooling, and the screen refresh rate goes up to 144Hz. It's well-priced though, starting at $799 retail for the lowest model.
Android with the best camera: Pixel 6 Pro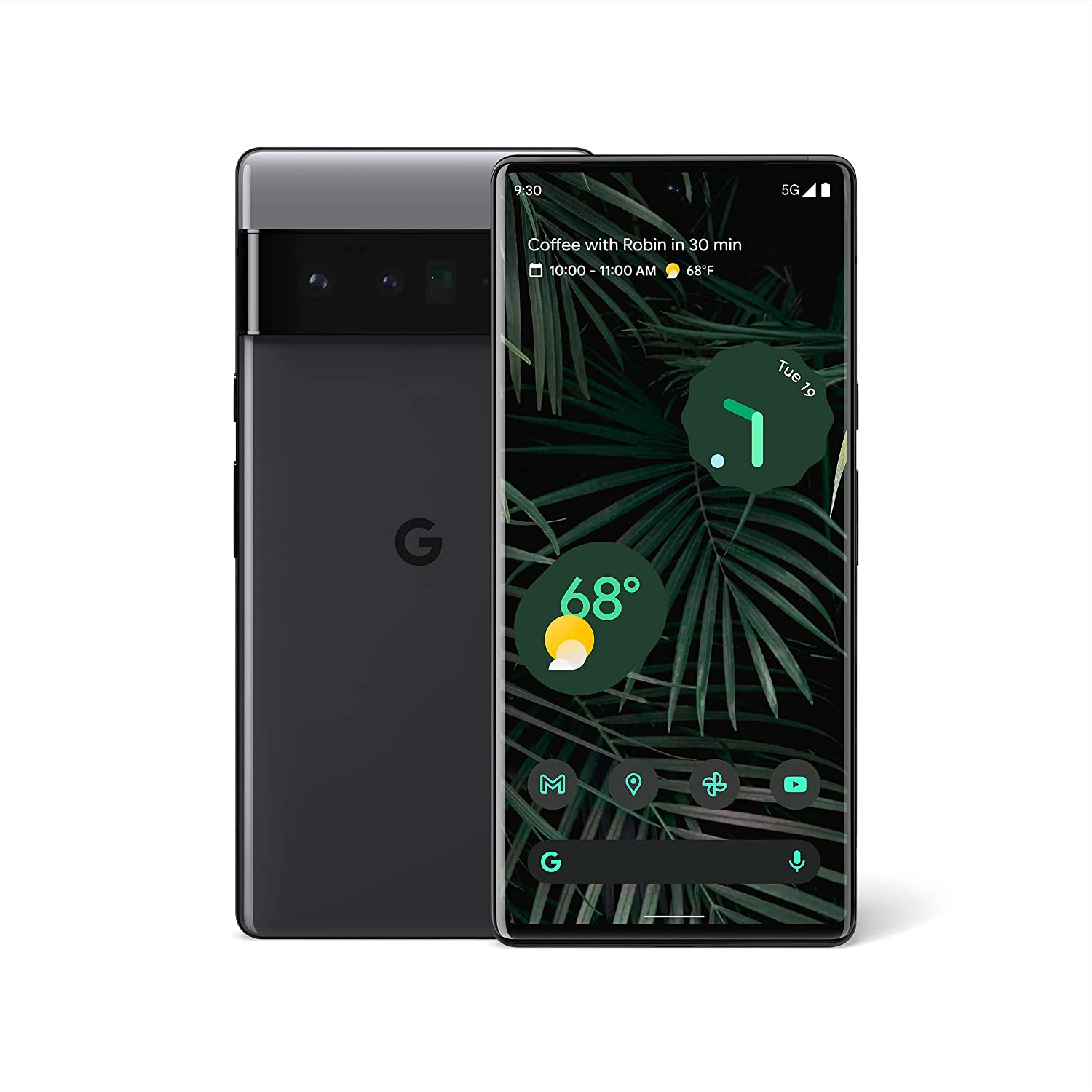 Android with the best camera: Pixel 6 Pro
Pros
Excellent camera system and camera features
Powerful processing
Gorgeous display
Cons
Some people have issues with the fingerprint reader
$698 on Amazon
The camera system on the Pixel 6 Pro has impressive hardware specs, but its features take it to a whole other level. It has a 50MP main sensor that captures a ton of light, a 48MP telephoto sensor with 4x optical zoom, and 12MP UltraWide sensor, and a LDAF (laser detect auto focus) sensor in the rear camera system. But the Pixel 6 Pro also has perks like real tone to make skin tones look more accurate and magic erase to remove unwanted objects from shots.
You can capture photos that look like they're taken by a professional photographer. Rear camera videos record in up to 4K at 60 frames per second, and it has slo-mo video support at up to 240 FPS. The selfie camera is nothing to sneeze at either, as the 11.1MP camera has a 94 degree field of view and the ability to record 4K video at 30 FPS.
The Pixel 6 Pro has an amazing camera, but it's also a powerful computing device. With a Google Tensor chip and Titan 2 coprocessor, along with 12GB of RAM, it opens applications almost instantly and speeds from task to task.
Best foldable Android: Samsung Galaxy Z Fold 4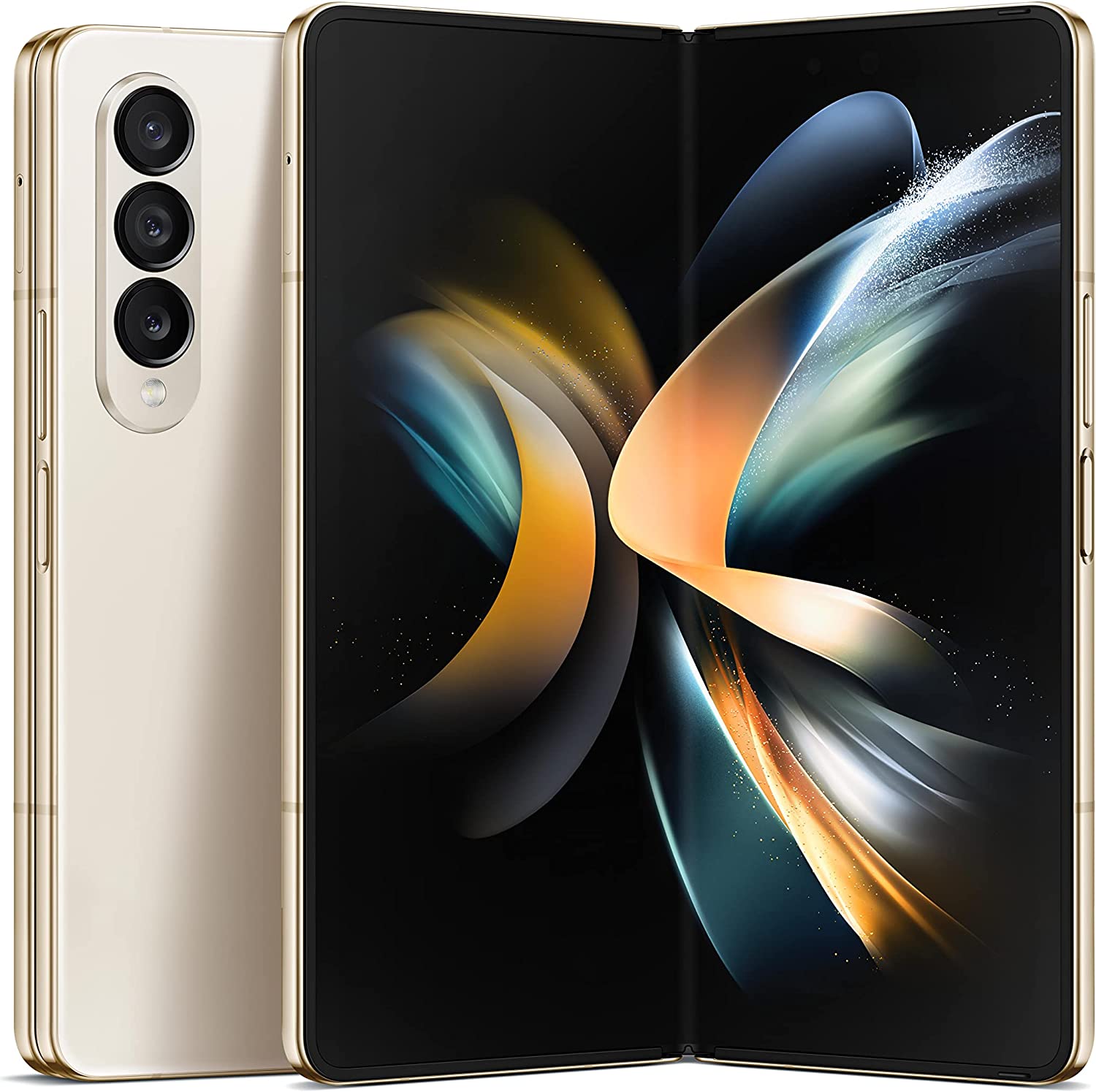 Best foldable Android: Samsung Galaxy Z Fold 4
Pros
Has an internal and external display
S-Pen supported
Speedy processing
Cons
Very expensive
Seam is visible on internal screen
$1,599 on Amazon
A foldable phone is something most people think is a cool idea, but some may avoid such a device because it doesn't sound like it will perform as well from a practical standpoint. However, the Z Fold 4 worked out some of the kinks from the previous generation, and this is now a device that can compete with both phones and small tablets given it has both a 6.2-inch screen on the outside and a 7.6-inch screen on the inside. Plus, if has S-Pen support for an even better experience.
With 12GB RAM and a Snapdragon 8+ chip, this is a powerful device that's excellent for gaming, work, art, or streaming. You can see a crease in the middle of the screen when you unfold the device into full screen mode, but it's only mildly noticeable. There's a taskbar on the bottom of the inner screen to help you switch between apps more easily, which makes multitasking on the phone a breeze.
Before choosing the best Android phone for you, here's what you need to know.
FAQ
What is the best Android phone brand?
Generally speaking, Samsung's Galaxy phones consistently perform well in terms of sales, with continuous sales growth year over year. However, you can also find some of the best Android phones from other brands like Google, Xiaomi, and Motorola.
What are the main differences between Android OS and iOS?
Android OS and iOS are becoming more and more similar, with many comparable features and applications on both systems. In most cases, Android OS is beneficial for those who prioritize customization, easy file sharing with a PC, expandable storage, and USB-C charging.
IOS is better for those who have already invested heavily in the Apple ecosystem, those who value the most enhanced privacy and security, and those who prefer having the cleanest possible user interface.
Which Android phone is the best iPhone 14 alternative?
If you're looking for an Android alternative to the iPhone 14, the Samsung Galaxy S22 Ultra or Pixel 6 Pro are solid options. They both offer excellent camera performance, speedy processing, large and vivid display screens, and lengthy battery lives.