One of the best language learning apps can help those who want to learn another language. Most people around the world can speak more than one language. A reputable language learning app can help those who want to join that population and learn a second language, but these apps can be useful for learning a third or forth language as well.
A good language teaching app will go beyond just basic vocabulary or translation—the app should offer a combination of reading, writing, pronunciation, conversation, and listening activities that escalate in difficulty and promote enhanced comprehension as the user continues through a series of engaging lessons and activities. While a language learning app might not make you completely fluent in another language, it should provide enough of a foundation so you can begin consistently conversing with others in that language and start on the path to fluency.
We round up the best language learning apps, including the overall best language learning app, the best paid app, the best free app, the best app for kids, and the best language learning apps for learning English.
The Best Language Learning Apps
Although Babbel's free version is just designed to let users try the app, this paid app will have you speaking sentences and phrases right away. They also won't sell your data.
Best Overall: Babbel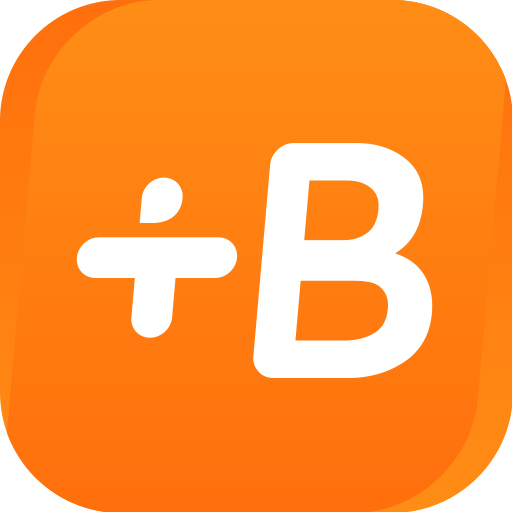 Best Overall: Babbel
Pros
Quick lessons
Affordable plans
A safe and secure app
Cons
Not as many language offerings some of its competitors
Starting at $0
While it doesn't offer as many languages as some of its competitors, Babbel lets you choose between Spanish, French, German, Italian, Portuguese (Brazilian), Polish, Russian, Dutch, Turkish, Danish, Norwegian, Swedish, Indonesian, and English. Lessons are quick, and you can usually complete an exercise in about five minutes.
Babbel has a free version, but it's limited to only a small amount of learning materials. You'll want a subscription for a more complete experience. A subscription to Babbel costs between $7.50 and $17.99 per month depending on how long you subscribe (you get the lowest cost when you pay for a year upfront). The company prides itself on keeping user data safe and avoiding distracting its users learning with ads.
Lessons combine reading, writing, games, and pronunciation (using the mic on your device). Although the first lesson seems relatively easy, you'll find yourself speaking words and phrases rather quickly.
Best paid language learning app: Rosetta Stone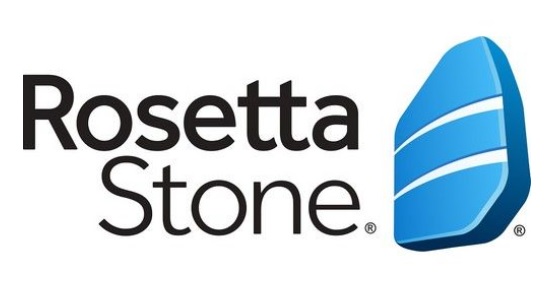 Best paid language learning app: Rosetta Stone
Pros
Offers live lessons
A proven learning model
Offers a lifetime subscription
Cons
Pricier upfront investment cost than some other options
Starting at $35.97
Perhaps one of the best-known language learning applications, Rosetta Stone lets you choose from 25 different languages. You can pay a lifetime subscription of $299 and get access to unlimited languages forever, or you can pay as little as $35.97 for three months of access to learn only one language. You can also add on group or live tutoring sessions, which range in price from $14 to $19 (the first session is free).
Rosetta Stone's short lesson structure, coupled with its hear, see, say, and write teaching make the program effective. You can even choose a specific type of vocabulary you want to focus on if you're interested in learning mostly travel words or business or lingo, for instance.
While you might not become completely fluent with Rosetta Stone lessons alone, you can pick up a enough of a foundation to start your path to fluency. If you work at it everyday for 30 to 45 minutes, you'll likely be able to start to have basic conversations in month or two. After about a year, you'll likely be able to achieve fluency if you spend some additional time consistently speaking the language with native speakers.
Best free language learning app: Duolingo

Best free language learning app: Duolingo
Pros
Completely free
Roughly 40 languages available
Works effectively
Cons
Free tier has ads and some minor inconveniences
$0 from Duolingo
Duolingo earns its revenue from ads, so you can access the lessons for free. If you don't want to watch ads, you can subscribe to Super Duolingo for $6.99 a month. The paid subscription gives you a few additional features like a progress tracker and the ability to test out of lessons that are too easy. However, the free subscription gives you everything you need to learn a new language.
Duolingo has about 40 languages available, but the specific number of languages will depend your native language (the language you're learning in). The lessons combine reading comprehension, listening, and vocabulary. Our biggest complaint about Duolingo is that it doesn't always accurate when determine the beginning level for a user. It provides a skill assessment to determine the user's existing knowledge in a language, and after taking the assessment, the exercises might be a bit too easy or difficult.
With Duolingo using a heart system that deducts hearts when you make a mistake, you have to go back to old lessons and earn more hearts if you want to continue on through the lesson (with the free plan) or you can wait until the next day to continue on. It's kind of like when you run out of lives in a match three game. The paid plan included unlimited hearts, but it would be nice if the system could more accurately determine the user's skill level to begin with. Still, Duolingo is extremely effective for learning a new language, thus making it our top choice among free language learning applications.
Best language learning app for kids: DinoLingo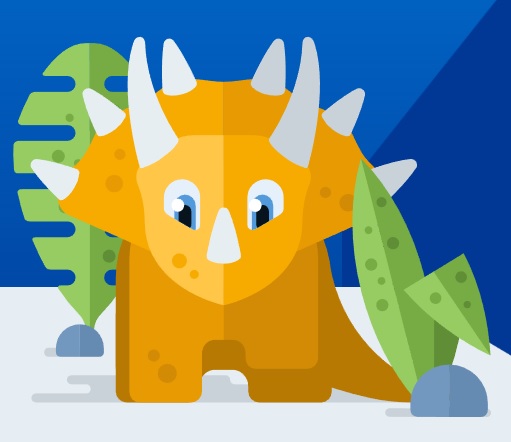 Best language learning app for kids: DinoLingo
Pros
Game-based kid lessons
Lessons in 50 languages
Up to 4 kids on one account
Cons
Not great for older kids and teens
$14.95 from DinoLingo
DinoLingo has lessons in 50 different languages, and it's specifically designed for kids. More than 30,000 activities combining songs, videos, games, and other cartoon content help kids learn a language. Some of the lessons are reminiscent of a child's cartoon you'd see on NickJr. or PBS Kids.
In terms of pricing, it costs $14.95 per month or $149 yearly. Multiple children can use the same account too, and parents can see a progress report for up to four children. For homeschooled children or anyone who wants to teach their child a second language from a young age, this is an excellent option.
The best ESL language learning app: Hello English

The best ESL language learning app: Hello English
Pros
Free version available
Affordable premium version
Support for 23 native languages
Cons
Dictionary feature is pretty basic
starting at $0
With support for more 23 native languages, Hello English is a good option for those who speak some English and want to become fluent. The app offers 425 lessons that combine speaking, listening, writing, and reading. There's also a dictionary available for when you want to look up a word on the fly.
Users can access the lessons for free, but there's a premium version for $60 a year that removes ads. More than 55 million people use Hello English, and we like this app because it does a good job of teaching some of the nuance and slang within the English language.
Considering learning another language? Here's what you need to know before choosing the best language learning app for you.
FAQ
Are there any completely free language learning apps?
Although many of the best language learning apps are paid apps, there are apps available where you can learn a language without paying a dime. Duolingo gives you access to all of the lessons for free, but you will need to pay if you don't want to watch ads and if you want full access to all of the features.
What's the difference between a free language app vs. a paid language learning app?
Many language learning apps offer a free tier, where you may have to watch ads or you might have limited access. You can usually pay a subscription fee to unlock more features or to remove the ads.
How long will it take to learn a new language?
This depends on the individual, the study methods, the difficulty level of the language, and whether the person learning the language has consistent access to native speakers. However, the Foreign Language Institute's class hours to achieve proficiency range between 600 and 2,200 hours, depending on the language difficulty.